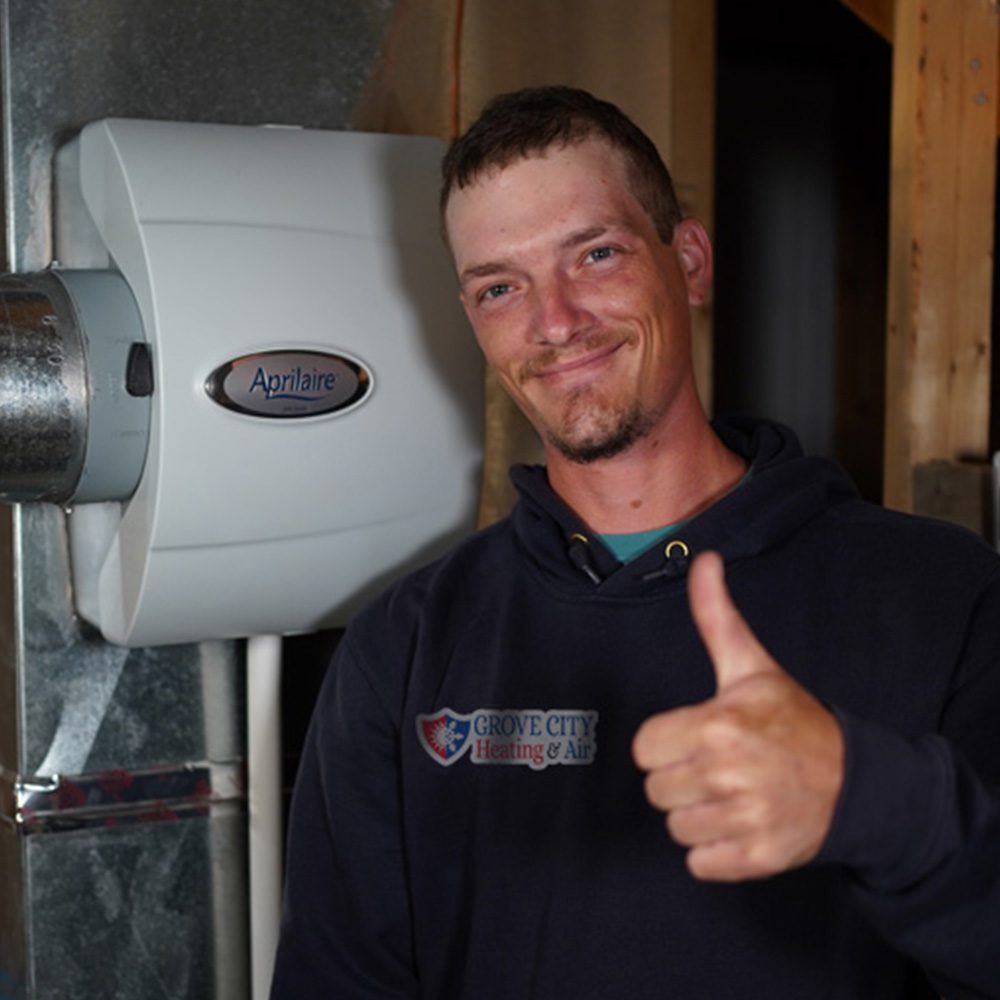 We at Grove City Heating & Air Truly Care About Your Indoor Comfort and Air
As your local furnace experts in Greater Columbus and surrounding areas, we at Grove City Heating & Air offer you the most complete selection of HVAC products and services at the most competitive price rates in the region. To put it simply, you won't find a better, more professional furnace company in Central Ohio that offers better products and services at better prices. We take tremendous pride in providing homeowners with the absolute best and we guarantee the best prices in the local market on all the HVAC industry's top name brand name equipment. Our line of furnace services includes low-cost furnace replacement, fast and affordable furnace installation, cheap furnace maintenance, furnace repairs, heating system installation, furnace tune-ups, furnace safety checks, furnace inspections, cheap furnace diagnostics, low-cost heating system tune-ups, furnace safety checks and heating system replacement services. 
Don't risk losing your source of this winter season or risk hiring an inexperienced HVAC handyman to work on your intricate furnace system. We guarantee customer satisfaction 100% across the board and we offer 24-hour emergency heating system services throughout the winter in Grove City, Obetz, Galloway, Orient, Dublin, and throughout Greater Columbus and surrounding areas. Call us today at (614) 490-7540.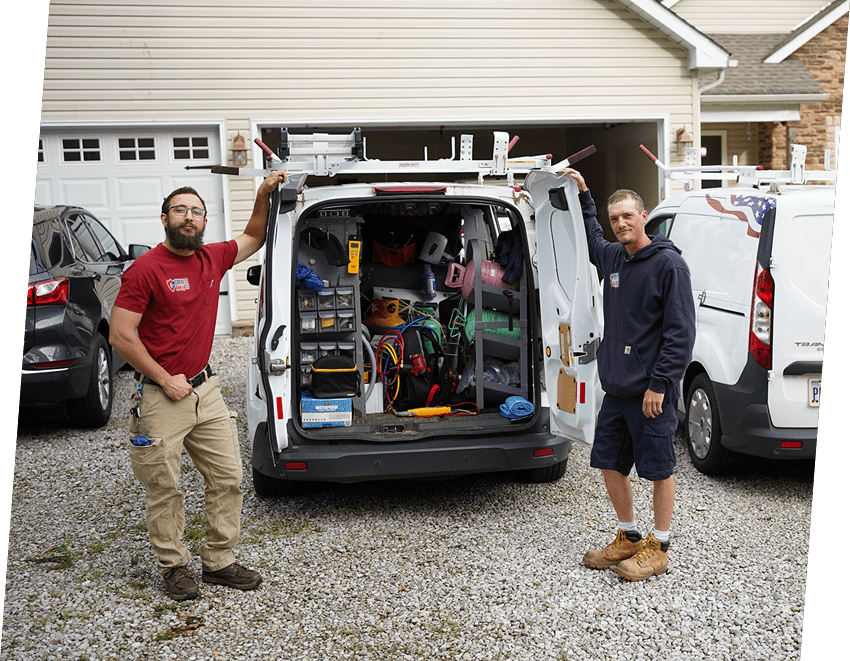 Home Furnace Services in Grove City, Ohio
Our HVAC technicians are NATE-certified, EPA-certified, and fully insured. We carry the highest level of liability insurance, and we stand behind every job we perform with comprehensive warranty coverage and a workmanship guarantee you won't find anywhere else. We offer the most comprehensive selection of home comfort systems at the most affordable prices. We also offer in house HVAC finance options. Most importantly, as with every job we perform, your satisfaction, as our amazing customer, is 100% guaranteed across the board. Call us today at (614) 490-7540. If your furnace is on the fritz, whether your HVAC is outdated or costing you too much to heat your home — you should call our friendly furnace heroes and home comfort heroes here at Grove City Heating & Air right away! Home heating system problems never go away on their own and they only end up getting worse when you try to ignore them or wait for them to go away. They never go away on their own and usually end up costing you more money down the road. No one likes to wake up in a cold home during Central Ohio's frigid winter months. Winter's cold weather is hard enough in Central Ohio as it is. You need your residence to remain warm all winter long!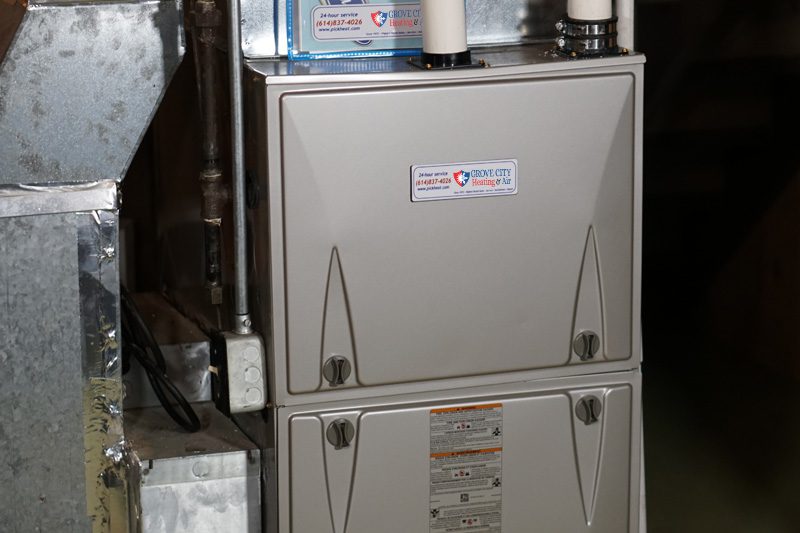 Furnace Repair Services in Grove City 
If your furnace breaks down in the middle of the night or you start to have problems and need someone to come over right away — Grove City Heating & Air has you covered! We are the company to call for all types of home heating needs. We offer fast and affordable furnace repairs, heater repairs, ductless heating system services, zoned heating system repairs, cheap furnace diagnostics, furnace maintenance, heating system replacement and more. Regardless of what your specific heating system needs might be, we are always available to come over and offer our assistance. We offer 24-hour emergency furnace repairs throughout Central Ohio — including all holidays and weekends. We have a team of local furnace technicians located throughout the region who are highly trained, NATE-certified, EPA certified and fully insured.  
We offer the absolute best prices on residential heating system repairs and furnace replacement with comprehensive warranty coverage you will not find anywhere else. In addition to our unmatched warranty coverage and our comprehensive workmanship guarantee, we also guarantee customer satisfaction 100% across the board. You won't find better, friendlier and more professional HVAC services at better prices.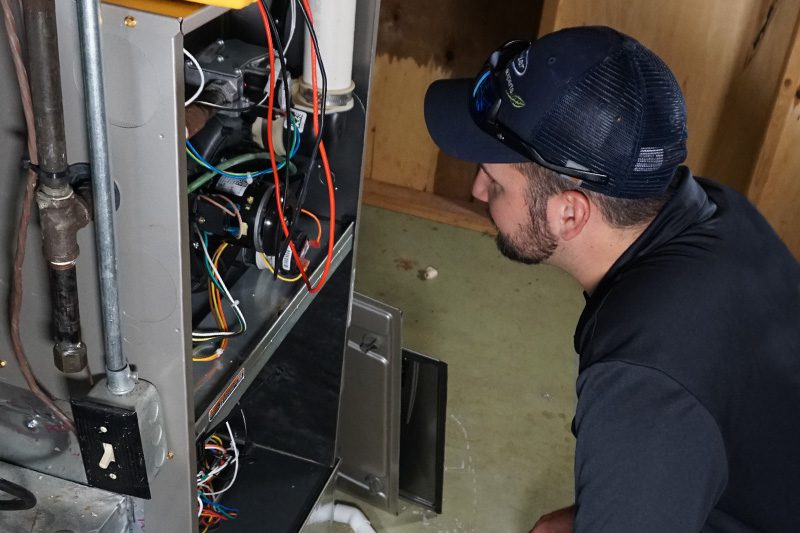 Affordable Furnace Maintenance in Grove City
Are you wanting to make your home heating system last as long as possible and keep your home safe and your heating bills down? If you're looking to get the most out of your residential heating system, you're in the right place. Grove City Heating & Air is the company to call for all your home heating system needs.  
We offer the most competitive prices on furnace maintenance in Central Ohio to ensure your home heating system fires on all cylinders throughout the winter. Preventative maintenance is essential heading into Central Ohio's long, cold winter months when the air tends to dry out in our homes, and we need our heaters the most. Although you should have this essential service performed every year during the fall, we offer it all year long for those who might be late getting your home heating system tune up and furnace safety check during the winter. Experts agree seasonal maintenance is the best way to prevent all the headaches common to older HVAC equipment, including increases in residential heating costs. In fact, HVAC maintenance, when conducted regularly like experts recommend, also helps homeowners prevent other furnace problems down the road and furnace breakdowns during Central Ohio's coldest months. Contact the pros at Grove City Heating & Air!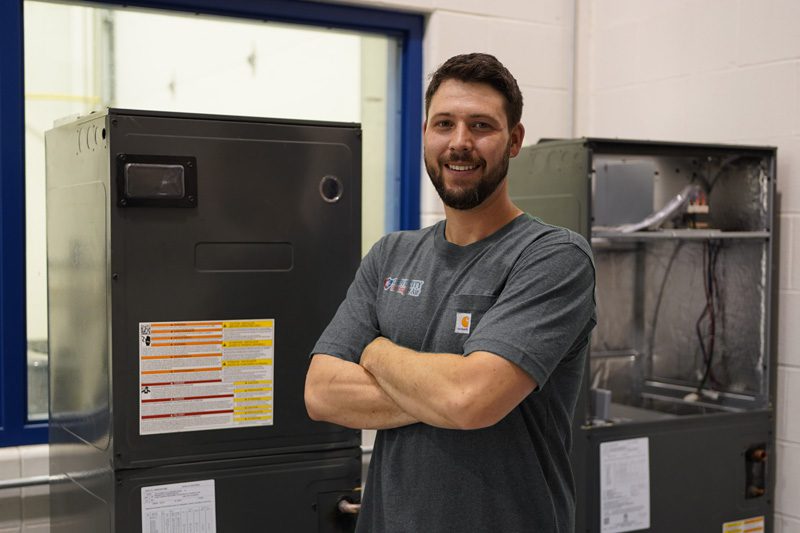 Furnace Replacement & Furnace Installation
After a home heating system gets to be about 15 years old or older, homeowners should begin to think about furnace replacement. This is especially the case if your HVAC system requires repair work more frequently over time. Although you can usually prolong the life of your HVAC system by having maintenance performed regularly, changing the air filters and cleaning your burners, when home heating systems get this old, it often makes more sense to go ahead and replace the equipment and get it out of the way. You'll save money on heating costs and sometimes those savings are enough to pay for the equipment. 
If you're online searching for "furnace installation near me" or "furnace replacement near me" in Grove City, Obetz, Greater Columbus or surrounding areas, you're in the right place. Grove City Heating & Air has all your residential heating system needs covered in one place. If you have an older furnace, installing a new home heating system could save you money, not to mention help you avoid all the hassles and headaches associated with keeping an older or outdated furnace in commission.  Most of our customers are shocked by how much money they end up saving each month and how well their furnace works compared to the older furnace they had in use.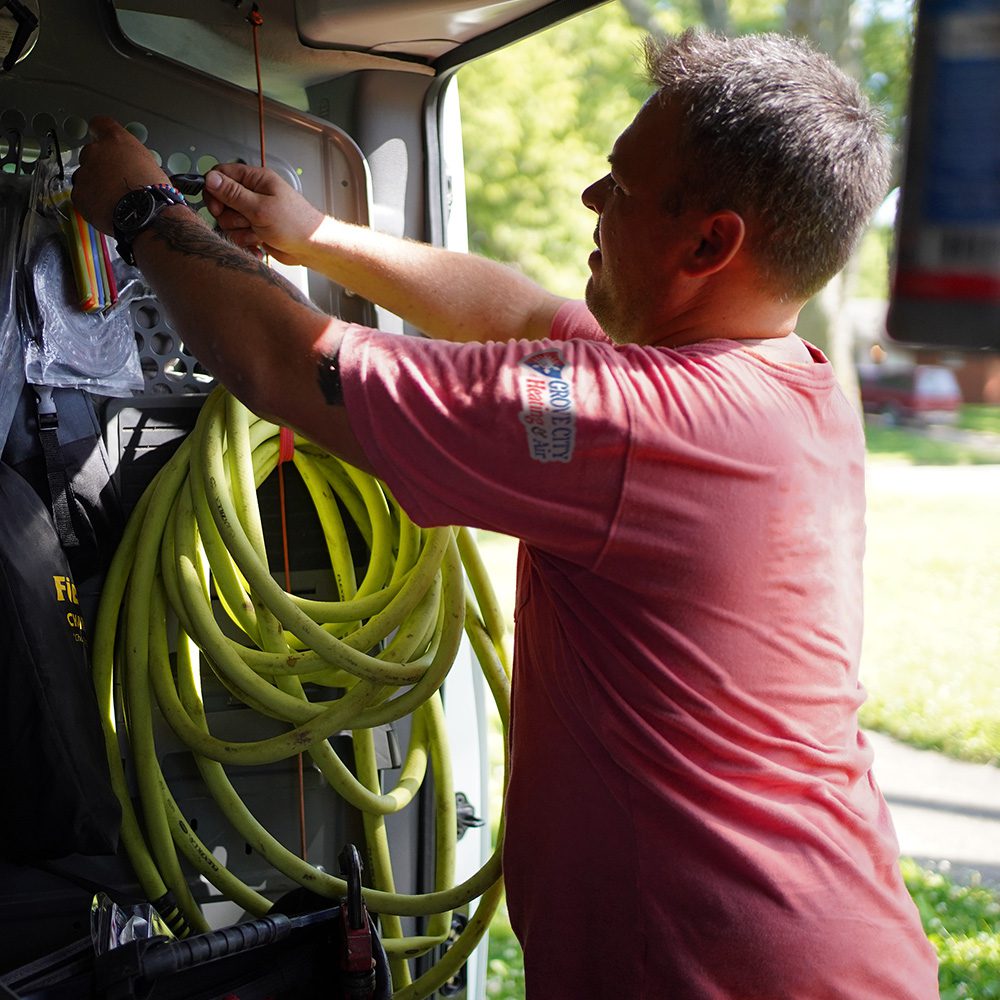 If you're looking to curb the impact your residence has on the environment and save on your home heating and cooling costs, you should consider having a heat pump installed. Heat pumps are excellent alternatives to the traditional air conditioner and heating system. Heat pumps work year-round to provide you with air conditioning throughout the summer and heating throughout the winter. Using an air handler or secondary furnace during the coldest months of winter, heat pumps look very much like traditional air conditioners sitting outside the home. 
Using A/C refrigerants, heat pumps transfer heat. In order to alternate back and forth between heating and air conditioning modes, heat pumps use a reversing valve that enables the homeowner to minimize their overall carbon footprint. This means they are better for the environment. Heat pumps also don't burn fossil fuels. Instead, they use electricity and A/C refrigerants. If you're thinking about installing a new heat pump or upgrading an older HVAC system and wonder what it's going to cost to have one installed, we can give you a free estimate online or come over for a free in-home consultation for heat pump installation or affordable heat pump replacement services in Grove City, Galloway, Greater Columbus and surrounding areas.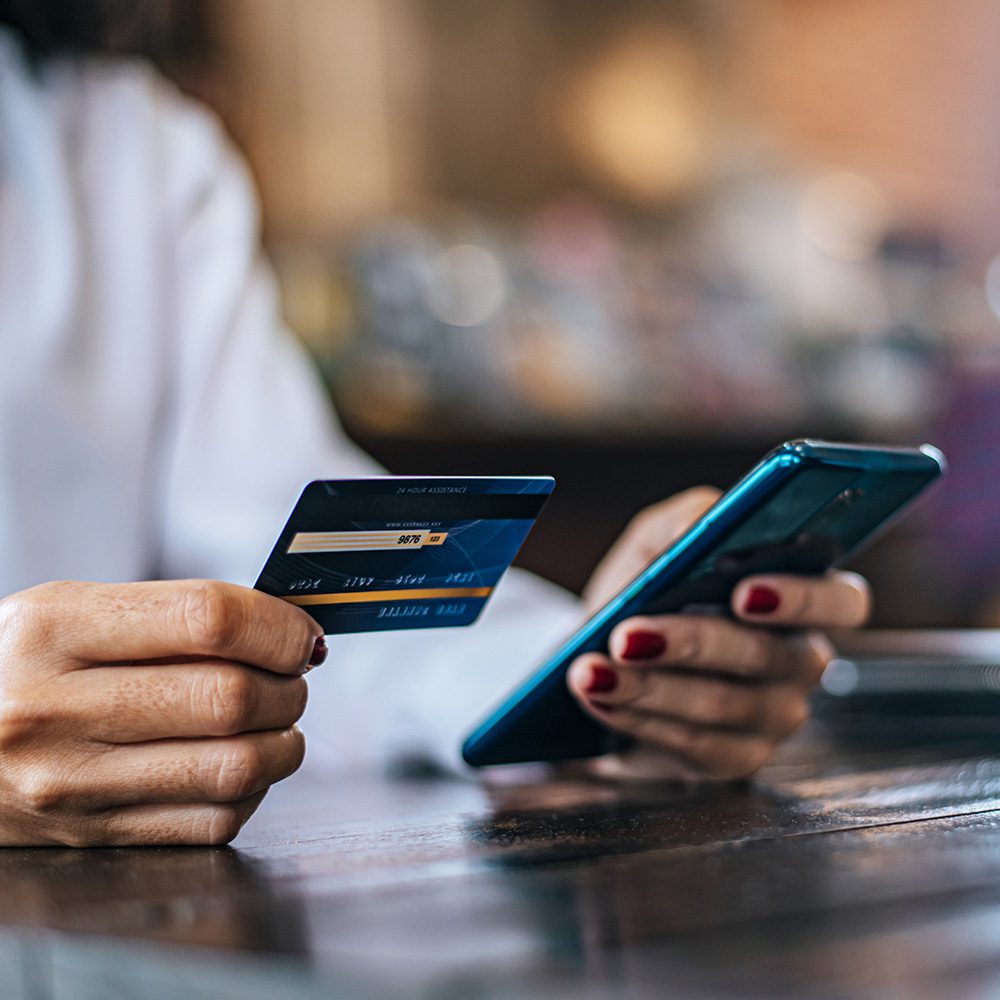 Enjoy Optimal Home Heating Now, Pay For it Overtime!
Your home comfort experts here at Grove City Heating & Air have outstanding relationships with some of the region's best lenders and most respected financial institutions.
We partner with the absolute best in the business to make the entire home heating system installation and HVAC replacement process fast, easy, simple, and affordable. We pull out all the stops and roll out the red carpet. We believe our job is to help you enjoy the most superior home comfort throughout the year, even during the hottest seasons and coldest winter weather. Your job, as our amazing customer, is merely to sit back, relax and enjoy your new HVAC system with affordable payments you can make over time.  In short, our furnace financing, heat pump financing and A/C finance options are second to none. Call us today at (614) 490-7540.
3 Benefits of Hiring a Professional HVAC Technician

Avoiding Future Repairs
A certified technician will take a look at your AC unit and detect any minor issues that may be preventing it from functioning in top shape. If left unaddressed, these hitches may lead to serious malfunctions.

Improved Efficiency
Another benefit of allowing a professional to service your unit is improving its energy efficiency.

Safer Unit Operation
Our expert HVAC technicians will carry out the required safety measures to protect you and your family in your own home. If mishandled, you not only threaten your own safety, but you will also risk voiding the manufacturer's warranty.