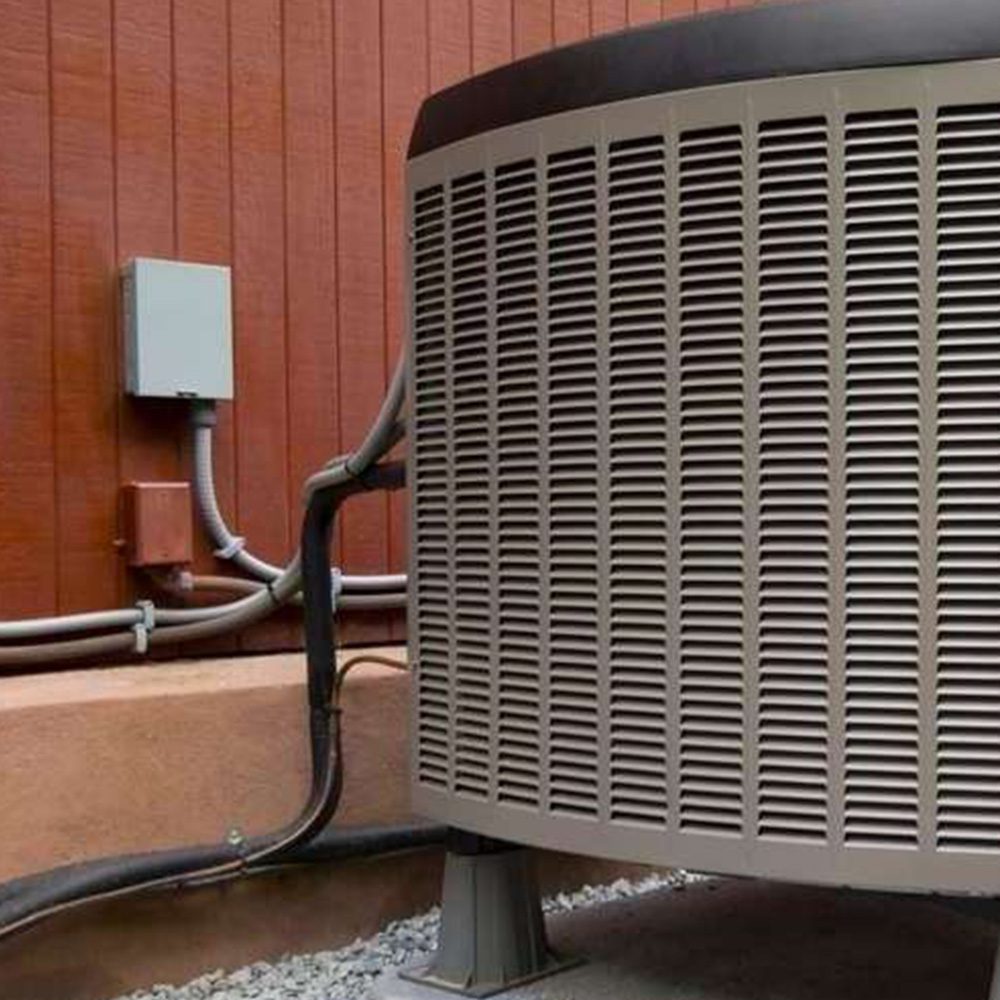 Affordable Heat Pump Maintenance Professionals Serving All of Central Ohio
 At Grove City Heating & Air, we truly care about your home comfort and indoor air quality. We put extra "care" in heating, air conditioning and all-around indoor air care. If you're having problems with a heat pump, don't delay giving us a call right away before the problem becomes worse or the weather becomes uncomfortable. Don't risk losing your source of home comfort. We service all types of heat pumps, all brands, makes, and models of HVAC equipment. Call us today at (614) 490-7540.
Heat pumps are great home comfort investments. Heat pumps essentially pay for themselves. They work year-round to provide optimal home comfort throughout the winter and crisp cool air-conditioned air throughout the summertime. If you're thinking of having a new heat pump installed or having an older heat pump replaced, we recommend picking up that phone right away and giving us a call. We can discuss what it's going to take to have your new heat pump installed at the most affordable prices. Homeowners who choose Grove City Heating & Air for all their home comfort and indoor air care needs always get the most professional grade services at the best prices. You can choose from the most comprehensive selection of the HVAC industry's finest heat pumps. We're talking about the highest quality heating and cooling systems, which last 15 years or more and come with comprehensive warranty coverage and a complete workmanship guarantee you won't find anywhere else. We also offer a 100% customer satisfaction guarantee and the absolute best prices guaranteed.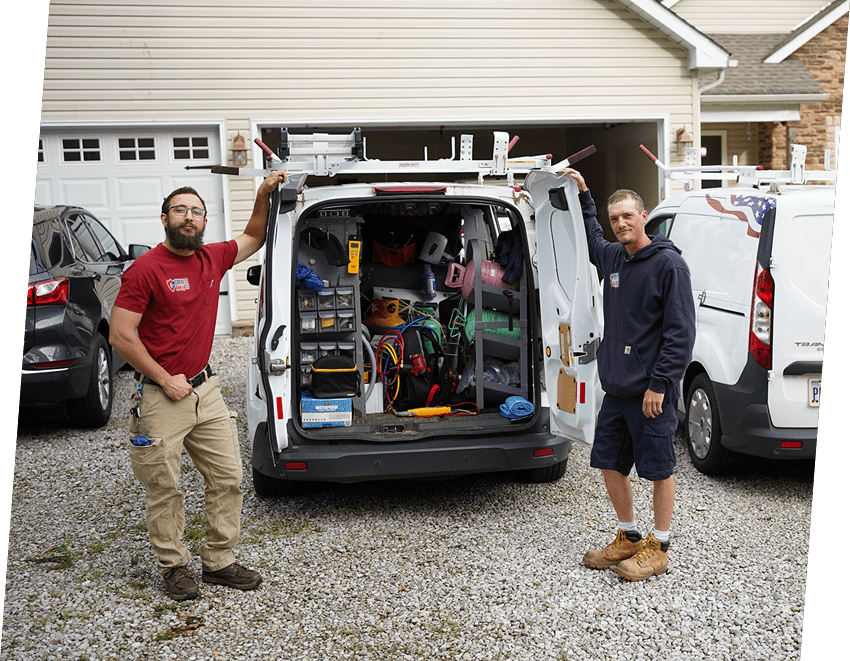 Heat Pump Services in Grove City, Ohio
If your heat pump is beginning to give you problems or you believe you need a new heat pump installed, Grove City Heating & Air is the company to call. We perform work on all types of residential heat pumps, all brands, models and makes of equipment. We offer fast, same-day scheduling on emergency heat pump repairs in the Greater Columbus and surrounding areas.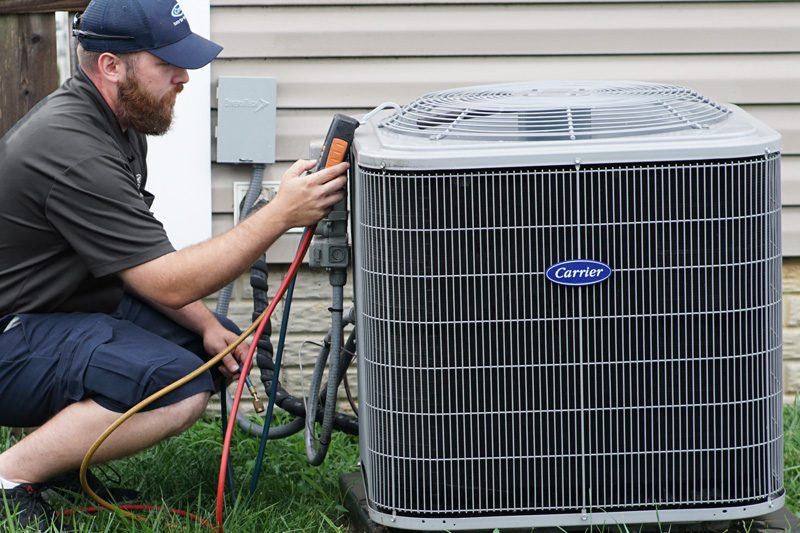 Heat Pump Repair Services in Grove City
At Grove City Heating & Air, our heat pump repair experts are always available to come over any time to help you perform professional diagnostics and give you a thorough, detailed and accurate picture of exactly what's causing the problems you're having with your heat pump. After performing these essential and affordable HVAC diagnostics, depending on how you decide to move forward from here, we can also perform cheap heat pump repairs that same day (usually on the spot). The best part is that our prices are almost always lower than what our competition charges. We have the most professional services at the best prices. 
If you're online looking for "heat pump repairs near me" or a "heat pump handyman near me" in Grove City, Greater Columbus or surrounding areas, you're in the right place. Now that you're here, all that's left to do is to call us right away! We always have a live heat pump professional in our local call center answering our phone lines — 24 hours a day, 365 days a year including all holidays and weekends. We have local heat pump professionals near you who are always available to come over to your Central Ohio area home right away and help. 
Affordable Heat Pump Maintenance in Grove City
With heat pumps running both in the summertime and the wintertime, they require regular professional attention and care. Preventative maintenance should be done at least once every year on residential heat pumps. This essential service prevents them from deteriorating as the seasons pass; it also helps them avoid all sorts of wear and tear that causes wear and tear in heating and air conditioning efficiency. 
Grove City Heating & Air encourages Central Ohio area homeowners using heat pumps to have preventative maintenance performed regularly to minimize wear and tear on HVAC equipment and its lifespan. Heat pump professionals agree this essential service should be performed at least once each year. Without having seasonal maintenance performed by a professional HVAC technician, heat pumps require as much as 25 percent more energy compared to heat pumps that are properly maintained and properly cared for. Our heat pump professionals at Grove City Heating & Air are local state licensed and fully insured. This means we have NATE-certification as well as EPA certification. We are fully insured and offer the most professional services at the most competitive prices.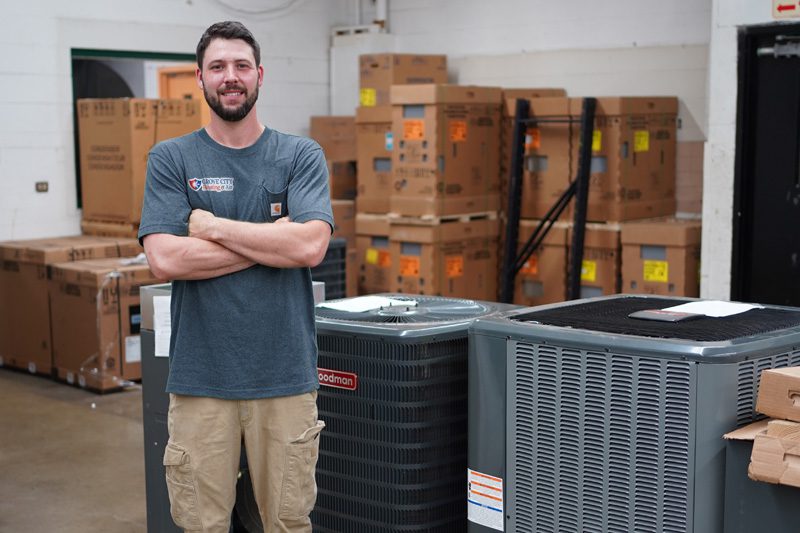 Heat Pump Replacement & Heat Pump Installation
Unless you're a contractor, you might not be very familiar with heat pumps. Heat pumps only contribute to about 5% of the overall home heating demand worldwide. Nevertheless, this is starting to change — and that change is coming soon! More than 40% of single-family homes in the United States are now heated and/or air conditioned by heat pumps. And more and more Central Ohio area homeowners are taking advantage of this amazing technology when updating their existing home comfort equipment. 
Because of this, you may be inclined to wonder: What's so great about heat pumps? For one, heat pumps are very energy efficient; heat pumps help lower your home comfort bills by 30% or 40%, or more. Moreover, heat pumps don't use fossil fuels like combustion HVAC systems do for their operation. If you're looking to install a heat pump and need a "heat pump company near me" or local "heat pump installation service near me" in Grove City, Galloway, Delaware, Greater Columbus or surrounding areas, you are in the right place. Grove City Heating & Air offers the best prices on heat pump replacement services and heat pump installation.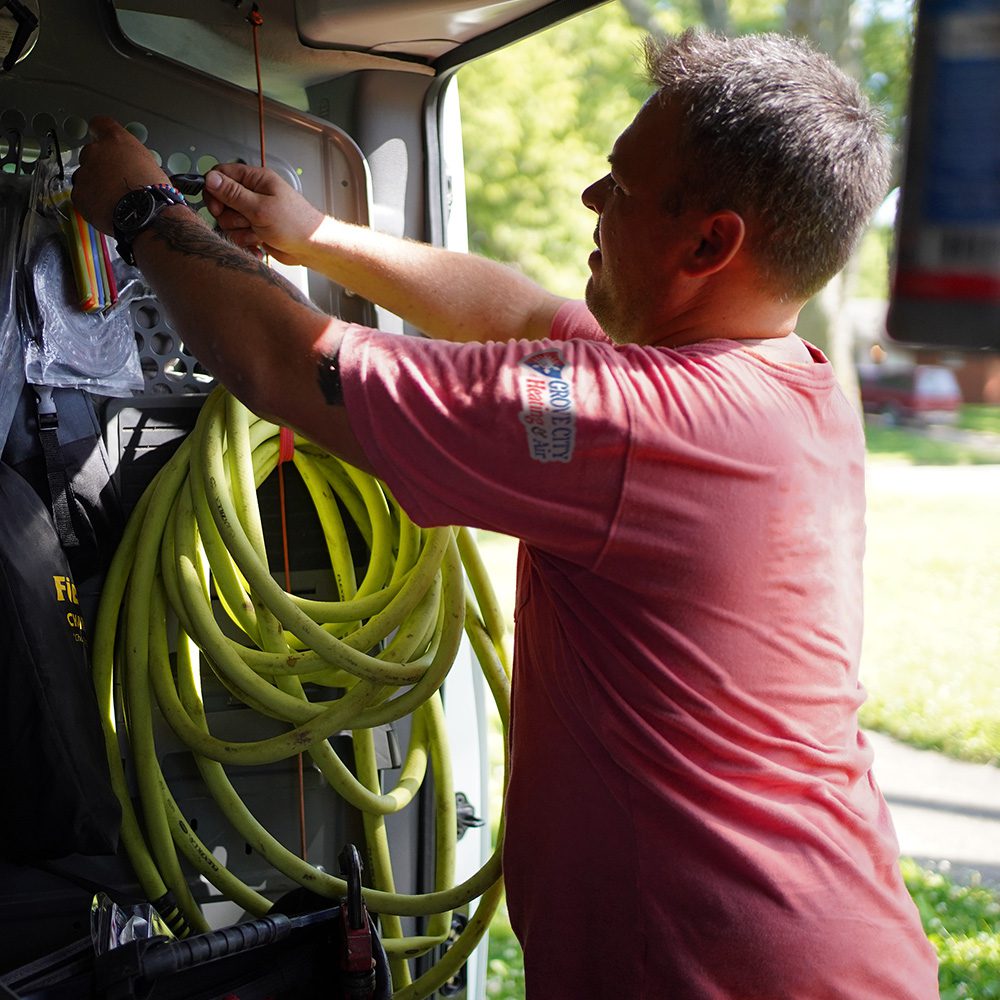 Emergency Heat Pump Repairs in Grove City & Greater Columbus
Because heat pumps act as a heating system during the wintertime and an air conditioner during the summer, they are a very unique type of HVAC system. Heat pumps work throughout the year to keep you and your home comfortable. Because heat pumps operate year-round, homeowners can encounter problems during a heat pump's lifetime that needs to be repaired. Unfortunately, this can also happen at the most inconvenient times — like 2 a.m. on the hottest night of the summer. Fortunately, Grove City Heating & Air has you covered! 
If you need heat pump repairs performed in your home quickly and affordably, give us a call right away. If you've been searching for "cheap heat pump repairs near me" or "emergency heat pump repairs near me" in Grove City, Greater Columbus or surrounding areas, you are in the right place! Your friends at Grove City Heating & Air can provide you with 24-hour emergency heat pump repairs throughout the winter months. We are always open; that's 24 hours a day, 365 days a year, and that includes all weekends and holidays. If you need emergency repair work performed on your heat pump, you need to give us a call!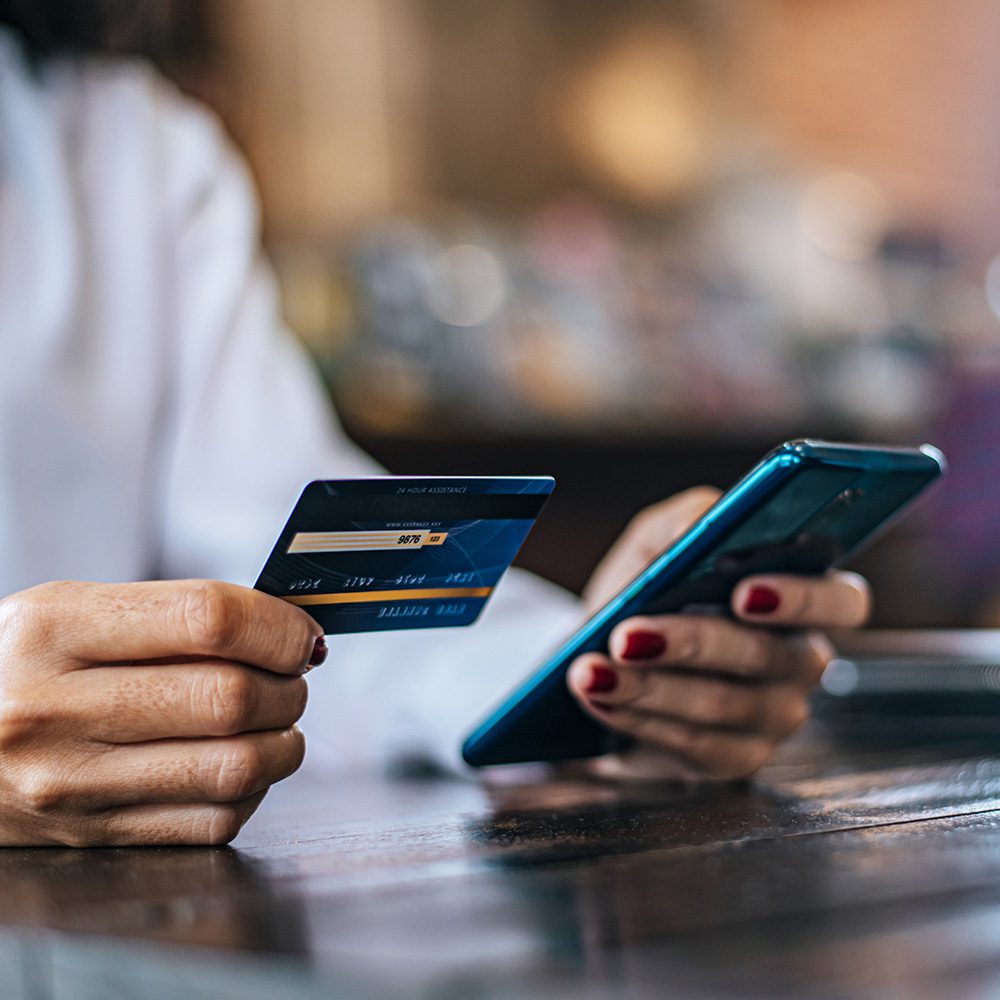 Enjoy Optimal Home Heating Now, Pay For it Overtime!
Your home comfort experts here at Grove City Heating & Air have outstanding relationships with some of the region's best lenders and most respected financial institutions.
We partner with the absolute best in the business to make the entire home heating system installation and HVAC replacement process fast, easy, simple, and affordable. We pull out all the stops and roll out the red carpet. We believe our job is to help you enjoy the most superior home comfort throughout the year, even during the hottest seasons and coldest winter weather. Your job, as our amazing customer, is merely to sit back, relax and enjoy your new HVAC system with affordable payments you can make over time.  In short, our furnace financing, heat pump financing and A/C finance options are second to none. Call us today at (614) 490-7540.
3 Benefits of Hiring a Professional HVAC Technician

Avoiding Future Repairs
A certified technician will take a look at your AC unit and detect any minor issues that may be preventing it from functioning in top shape. If left unaddressed, these hitches may lead to serious malfunctions.

Improved Efficiency
Another benefit of allowing a professional to service your unit is improving its energy efficiency.

Safer Unit Operation
Our expert HVAC technicians will carry out the required safety measures to protect you and your family in your own home. If mishandled, you not only threaten your own safety, but you will also risk voiding the manufacturer's warranty.