Grove City, Ohio HVAC Repair, Maintenance & Installation

Always a great experience. Not only do the technicians solve any problems, but they also educate you about the equipment they are servicing. Wow! Great job!

Whether it's not working or it just needs maintenance, Grove City Heating & Air provides the air conditioning services you need: ac repair, ac replacement & ac maintenance.

At Grove City Heating & Air, we think it's pretty important to keep the air quality in your home clean, comfortable and safe. We offer a variety of services to keep the air your family breathes clean!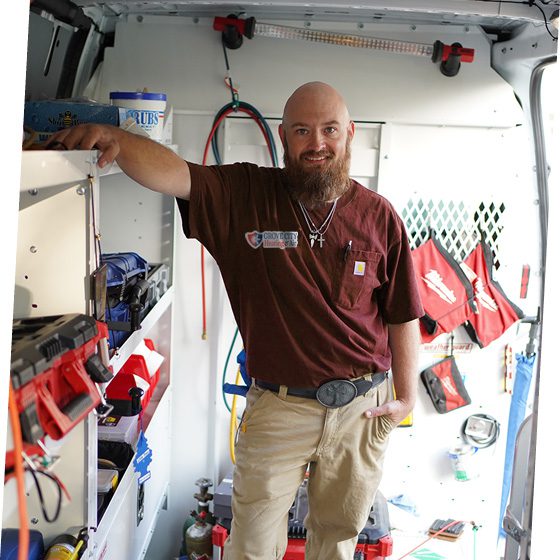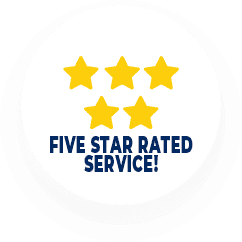 Furnace & Air Conditioning Experts Serving Grove City & Galloway
Although your neighborhood handyman might say he or she can save you money by working on your HVAC system, you should be asking yourself: What's this going to cost me down the road if I have a problem with the services they provide? Or, even worse, what sort of liabilities am I assuming if there's an accident? Don't put your home comfort equipment, let alone your home itself, at risk with second-rate repair work. Don't try to DIY this home improvement project either. 
When it comes to having professional worked performed on your intricate HVAC system (which usually costs several thousand dollars to replace and sometimes even make expensive repairs), you should only hire true professionals who knows what they're doing and who stands behind their work. A truly reputable professional is going to have a state license, full insurance coverage and a long, proven history of customer service and superior results. You always get what you pay for in this business; the HVAC industry is competitive and there are plenty of people who provide second-rate services. When you try cutting corners and paying an inexperienced HVAC company or handyman to work on your home equipment, you risk getting substandard results — at best. At worst, you could end up getting far more than you ever bargained for. You take on all sorts of liabilities when you have someone work in your home. It's not worth the risk.  

Heating & Cooling Services in Grove City, Ohio
At Grove City Heating & Air, we offer professional furnace, heat pump, air conditioner, indoor air quality and other professional services at the most competitive prices. Our technicians are local, licensed, fully insured and we are a family-owned business. We are invested in our Greater Columbus Ohio area communities. We believe in giving back, helping those in need who are less fortunate, and we strive to make our amazing communities better places to live and work.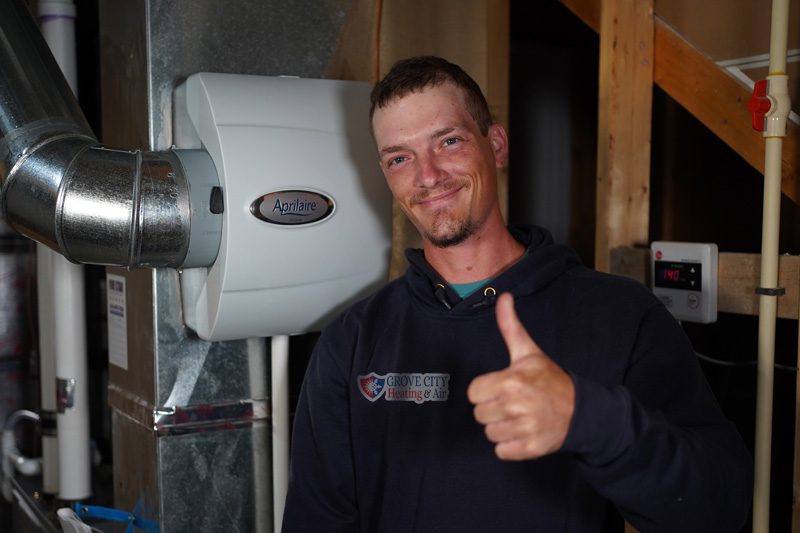 Heating System Services in Grove City, Ohio
Are you online looking for a local "furnace repair service near me" or "furnace handyman near me" in Galloway, Grove City, Delaware, Greater Columbus or surrounding areas? If you need help with a residential heating system, heat pump, ductless heater or zoned heating system, you know the problem can't wait until Monday morning. If you've lost heat in Central Ohio, you need help right away. If you need help right away with your home heating system, you should call Grove City Heating & Air today! Don't delay your furnace repairs or risk another winter night with the cold in your home.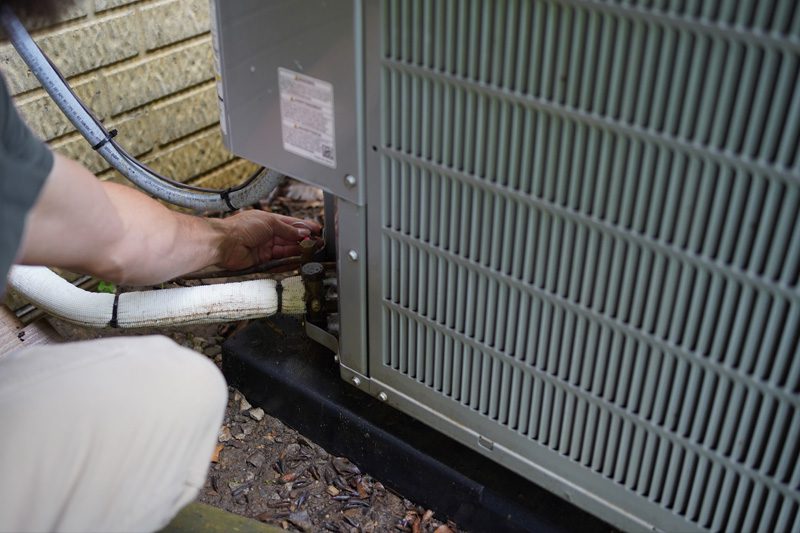 A/C Contractor in Grove City, Ohio
If you're having problems with your heat pump or central air conditioner, we encourage you not to delay and not to wait for the problem to get worse; this could end up costing you more money later down the road for emergency A/C repairs. Air conditioning problems never get better on their own and never go away over time. If you delay repairing your centralized air conditioner and it ends up getting worse, it could end up breaking down and forcing you to lose your indoor comfort during the middle of the night on a hot and humid summer day.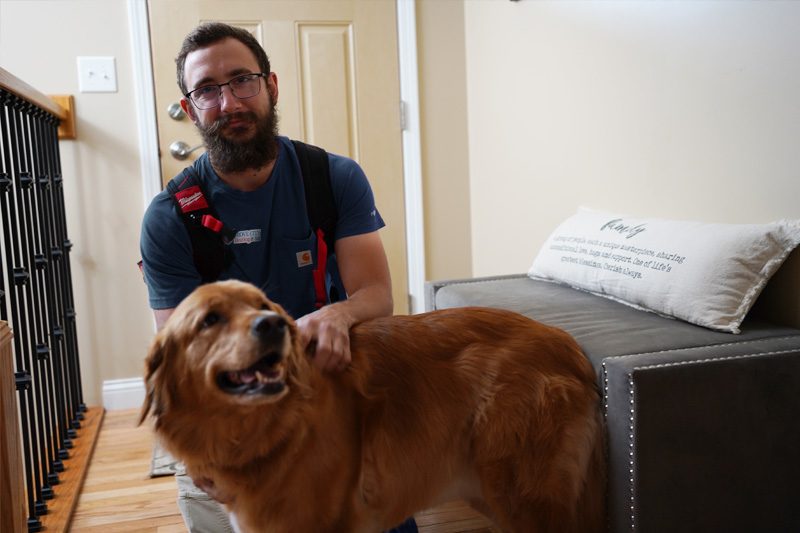 Indoor Air Quality in Grove City, Ohio
We understand that the air we breathe in our homes is the very essence of life itself. Because of this, indoor air quality is something we cannot afford to overlook, neglect, or take for granted. With all the negative health implications of indoor air pollution, we understand how indoor air quality is far more important than any previous generations ever realized. Indoor air quality has such a major effect on our overall health, well-being and energy levels. Additionally, your indoor air quality also affects your home or building itself and all the wood. 
A Local HVAC Company Central Ohio Area Homeowners Trust
If you own a home or business in or around Central Ohio, your indoor comfort levels and overall indoor air quality is very important to us at Grove City Heating & Air. We are your one-stop shop for all types of home comfort and other types of home services. We proudly serve Greater Columbus and surrounding communities throughout Central Ohio, including Obetz, Galloway, Lockbourne, Lincoln Village, Groveport, Darbydale, Orient and more. If you live in Central Ohio or any of these surrounding communities and need help with a furnace, zoned heating system, central air conditioning system, heat pump, air handler, dehumidifier or humidifier, we recommend calling us right away. Grove City Heating & Air offers 24-hour emergency HVAC services along with fast and affordable scheduling that same day. We are open 24 hours a day, 365 days a year, including all weekends and holidays. We guarantee your customer satisfaction 100% across the board. 
As a proud member of the popular Five Star Brand, we offer a Best Price Guarantee on all the HVAC industry's latest and greatest products. We also offer a wide range of Indoor Air Quality solutions, humidity control systems and air purification products. We offer air filtration systems, furnaces, heat pumps, heating systems, air conditioners, Ultraviolet Lights, wifi thermostats, smart thermostats, ionization air purification like the iWave-R, and so much more.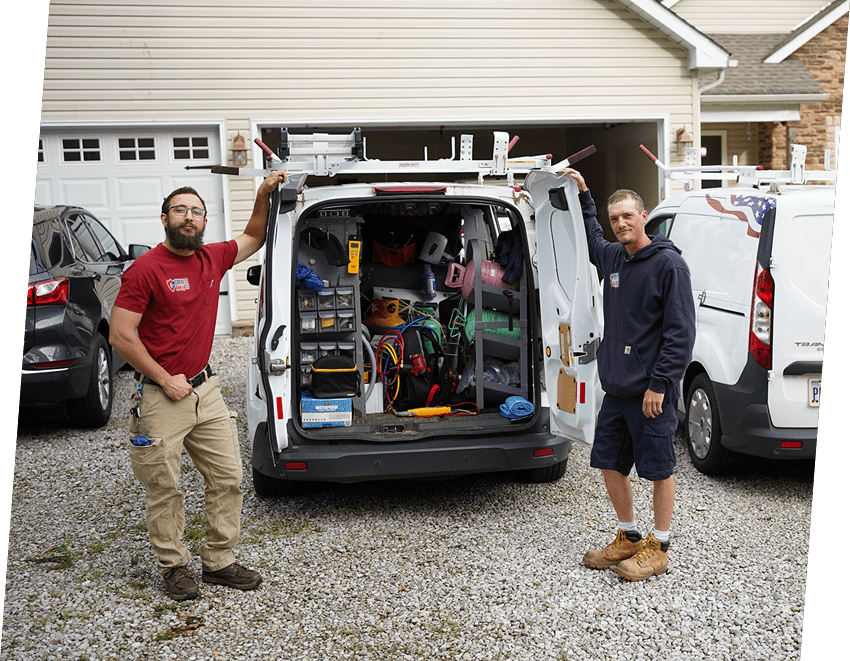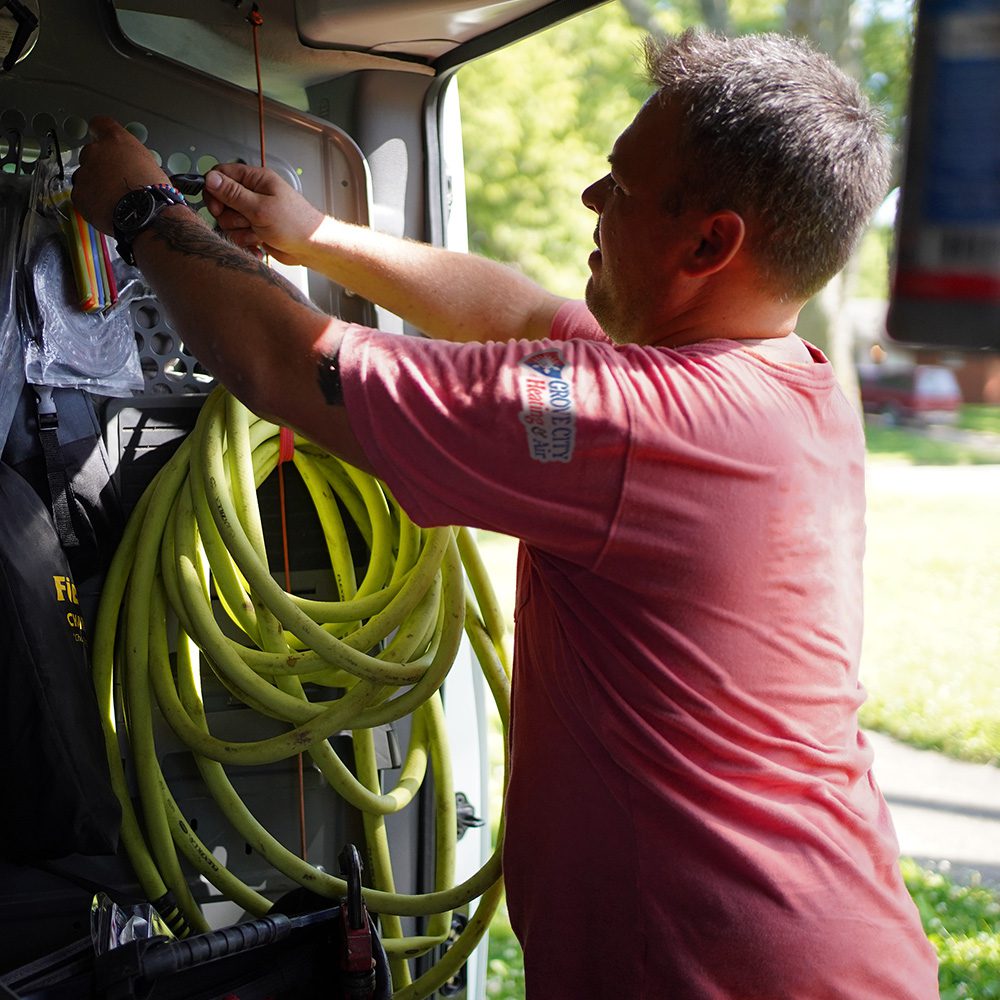 Best HVAC Services in Grove City & Columbus, Ohio
If you're having problems with your heat pump, air conditioner, heating system or indoor air quality product, you're in the right place. We provide all types of heating and air conditioning repairs in addition to preventative maintenance, HVAC installation, HVAC replacement and HVAC tune-ups. If your residential heating and/or air conditioning systems are acting up, we encourage you not to delay. Give your home comfort equipment the professional care and attention it needs today! These problems never go away on their own. Rather than improving over time, they actually get worse and become far more expensive to repair. When they get worse, they are more time-consuming and complex to fix. When it comes to problems with your HVAC system, being proactive always pays off in the long run.  
Save yourself some time, money and headache by calling Grove City Heating & Air today. We are a proud part of the Five Star Home Services Family, which offers plumbing and electrical services as well. We are also proud supporters of the Emerge Recovery & Trade Initiative in Greene County Ohio in addition to other local nonprofits throughout Ohio that are devoted to helping those in need who are less fortunate.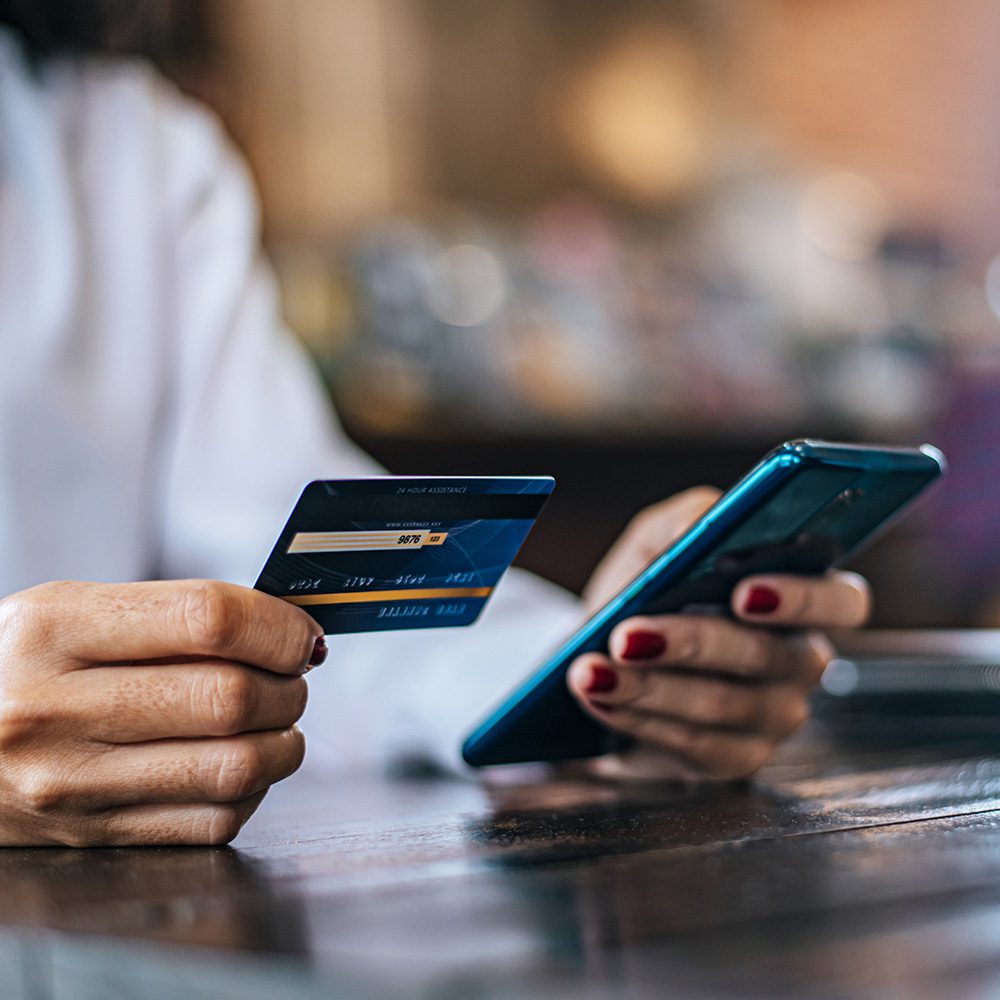 Enjoy Optimal Home Heating Now, Pay For it Overtime!
Your home comfort experts here at Grove City Heating & Air have outstanding relationships with some of the region's best lenders and most respected financial institutions.
We partner with the absolute best in the business to make the entire home heating system installation and HVAC replacement process fast, easy, simple, and affordable. We pull out all the stops and roll out the red carpet. We believe our job is to help you enjoy the most superior home comfort throughout the year, even during the hottest seasons and coldest winter weather. Your job, as our amazing customer, is merely to sit back, relax and enjoy your new HVAC system with affordable payments you can make over time.  In short, our furnace financing, heat pump financing and A/C finance options are second to none. Call us today at (614) 490-7540.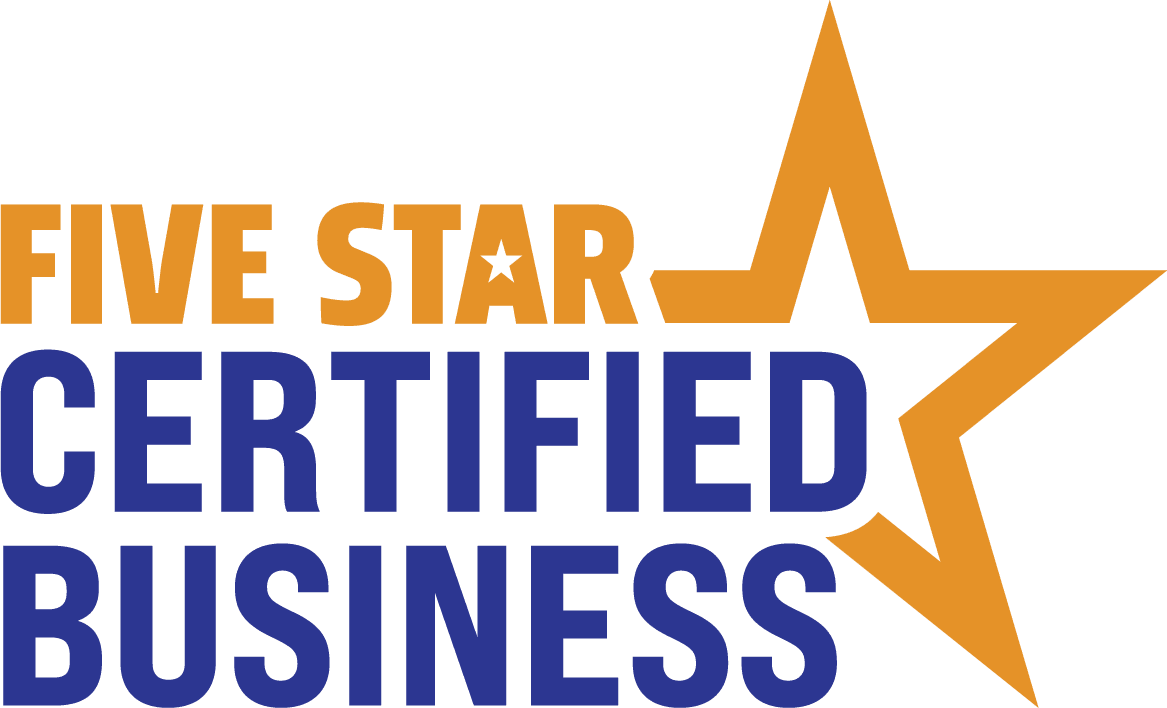 Proud Member of Five Star Home Services
Check Out Our Customer Reviews
3 Benefits of Hiring a Professional HVAC Technician

Avoiding Future Repairs
A certified technician will take a look at your AC unit and detect any minor issues that may be preventing it from functioning in top shape. If left unaddressed, these hitches may lead to serious malfunctions.

Improved Efficiency
Another benefit of allowing a professional to service your unit is improving its energy efficiency.

Safer Unit Operation
Our expert HVAC technicians will carry out the required safety measures to protect you and your family in your own home. If mishandled, you not only threaten your own safety, but you will also risk voiding the manufacturer's warranty.