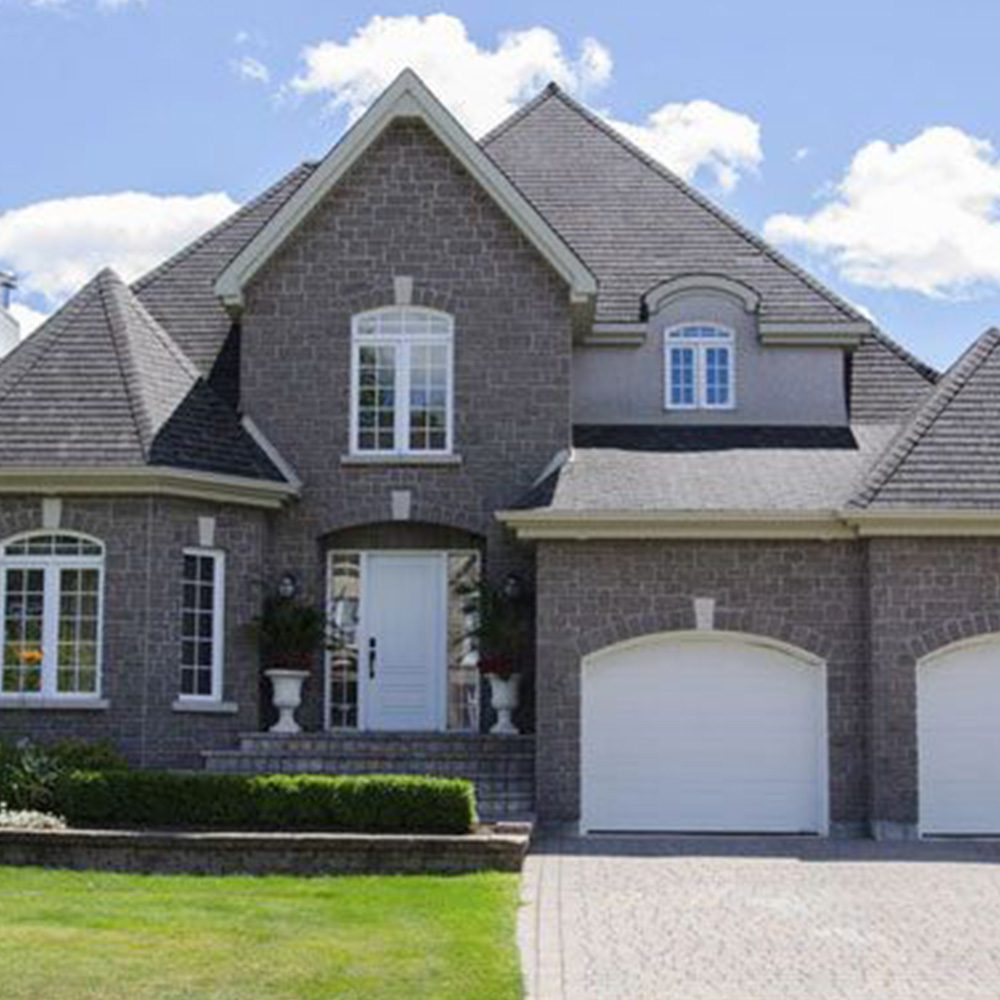 Affordable HVAC Repair, Maintenance & Installation Services in Dublin, OH
Grove City Heating & Air is proud to serve Dublin, Ohio, and surrounding areas. We offer Dublin area residents high-quality Heating, Cooling & Indoor Air Quality products and services for homeowners on all types of budgets. This means we have the prices you want, the service you need, and the premium comfort you deserve.
As a proud member of Five Star Home Services, we make a strong commitment to customer satisfaction. We offer around-the-clock local emergency HVAC repair services 365 days a year, including holidays. During the winter, we also offer emergency furnace repair. Need a tune-up? We offer A/C and furnace maintenance to make sure you're ready for the upcoming season. Check out our online deals! We service all brands of HVAC equipment in Dublin, OH, such as Amana, Trane, and more! With our stress-free and quick scheduling options, we are here to help you. Experience the Five Star Difference with Grove City Heating & Air.
Dublin is another one of the more upscale suburbs of Columbus, located to the northwest of the city in Franklin, Delaware and Union counties. The city has a growing population of just under 42,000 residents.
Dublin's earliest settlements go back as early as 1802. The town didnt actually begin to take shape, however, until the Sells family from Huntingdon, Pa., moved there. According to historians, the 2 Sells brothers purchased 400 acres of land on the west bank of the Scioto River as a gift to give to another brother, John Sells. In 1808, that third brother, John Sells moved himeself and his family to the area that would become Dublin to settle it. In 1810, he began surveying lots for the new village with his partner, who was a man from Ireland named John Shields. According to historical records, it was Shields who is responsible for naming the town Dublin, after the place of his birth in Ireland.
By 1833, Dublin had several operational mills and one general store in the newly forming town. However, until the 1970s, Dublin was said to have remained a relatively small town with less than 700 residents. It was not until Interstate 270, which is the outer belt surrounding Columbus, was finished before Dublin's population began to explode seemingly overnight. This growth explosion was facilitated by the locating of several major corporate headquarters that came to the area, in addition to the growth of the well-known Muirfield Village Golf Club. Dublin was officially declared a city in the year 1987, when it reached a population of 5,000 residents. It has grown ever since and today it's the home of the Mall at Tuttle Crossing, which features 122 different stores for shoppers who live in Dublin and also come from surrounding areas.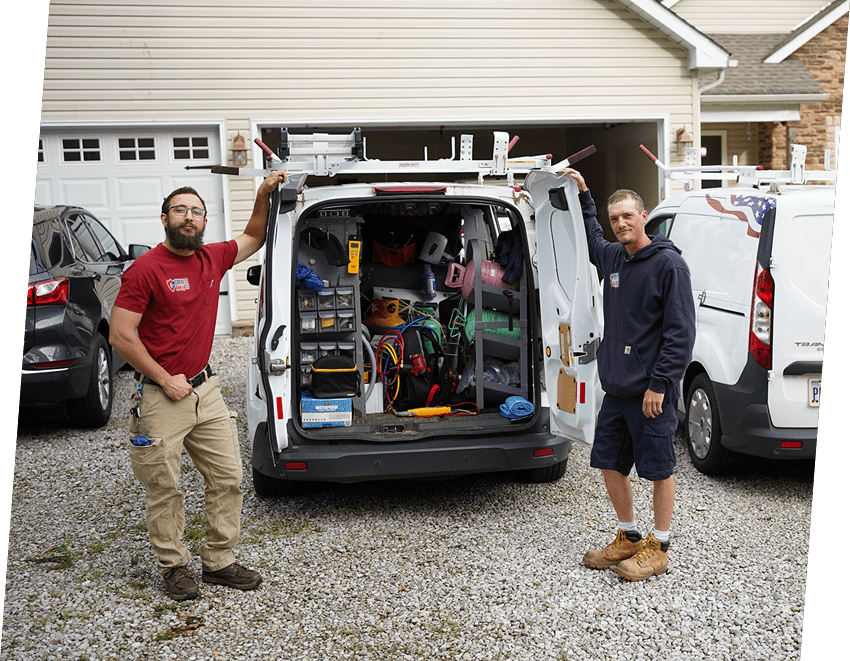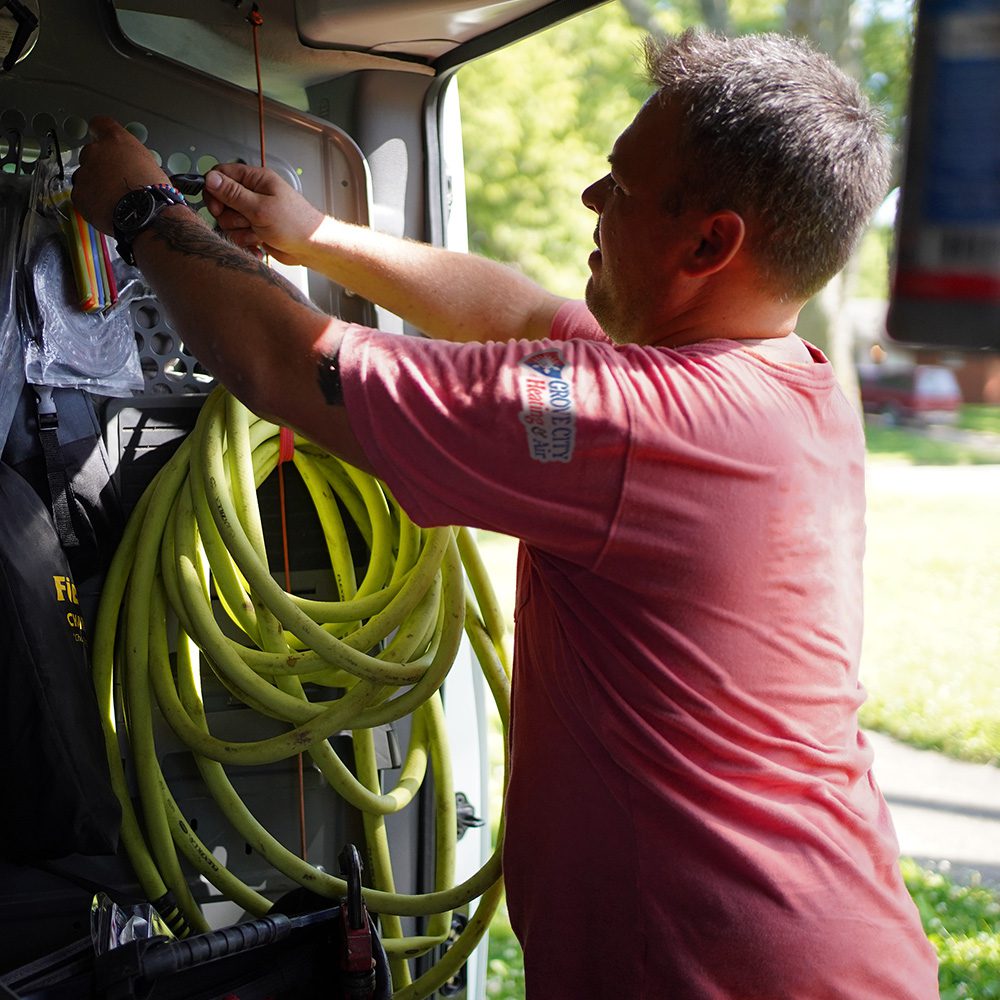 Quality HVAC Repair, Maintenance, & Installation Services in Dublin!
Our team at Grove City Heating & Air proudly serves the residents of Dublin, Ohio, among neighboring communities, with the absolute highest level of customer service possible at the most competitive and affordable prices in the market. For each and every customer we serve, day in and day out, we strive to provide our Five Star Experience each and every time.
For those Dublin residents looking to stay cool during the hot, Ohio summers, we have around-the-clock emergency HVAC repair service (365 days a year) as well as affordable A/C installation and air conditioning system replacement. We also have emergency furnace repair (available day and night as well), heat pump repair, and furnace installation, and heating system replacement. We service all brands and types of HVAC equipment, no matter the age!
If you're looking to improve your home's Indoor Air Quality, we also offer a whole line of products that include humidifiers, dehumidifiers, air purifiers, UV lights, smart thermostats, and special air filters. This is in addition to the air duct cleaning service we provide, for those who suspect their ductwork might need a professional hand.
Grove City Heating & Air Customer Reviews