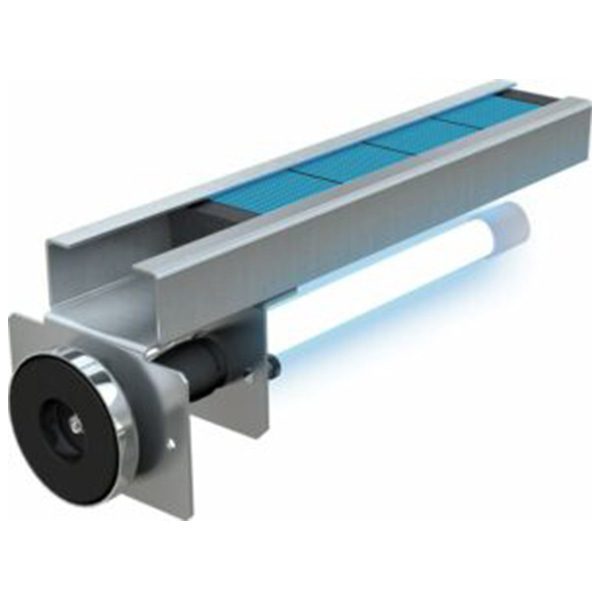 Ultraviolet Light Air Purification Solutions Throughout Central Ohio
If you're thinking about installing a Blue Tube UV Germicidal Light System in your home in Grove City, Galloway, Obetz, Orient or Greater Columbus, give us a call right away. For extra clean and even sterile indoor air quality, germicidal UV Lights make great add-on products to go along with an HVAC installation job. This ultraviolet light and its radiation helps homeowners improve their indoor air quality tremendously. Working in conjunction with HVAC equipment to make the home a much healthier place, ultraviolet light radiation sanitizes household air; they kill all sorts of unwanted microscopic organisms circulating in the air that would otherwise continue to recycle. This includes mold, bacteria, germs, microbes, viruses, pathogens, mildew and more. After UV light applications are properly installed into the HVAC unit, their ultraviolet light radiation neutralizes airborne microbes and effectively kill bio contaminants inside the air ducts. This is essential if you have problems with mold and other contaminants. 
We can perform your UV Light installation quickly and affordably with a single visit to your home! Learn more about UV Lights and schedule UV light services today at (614) 490-7540.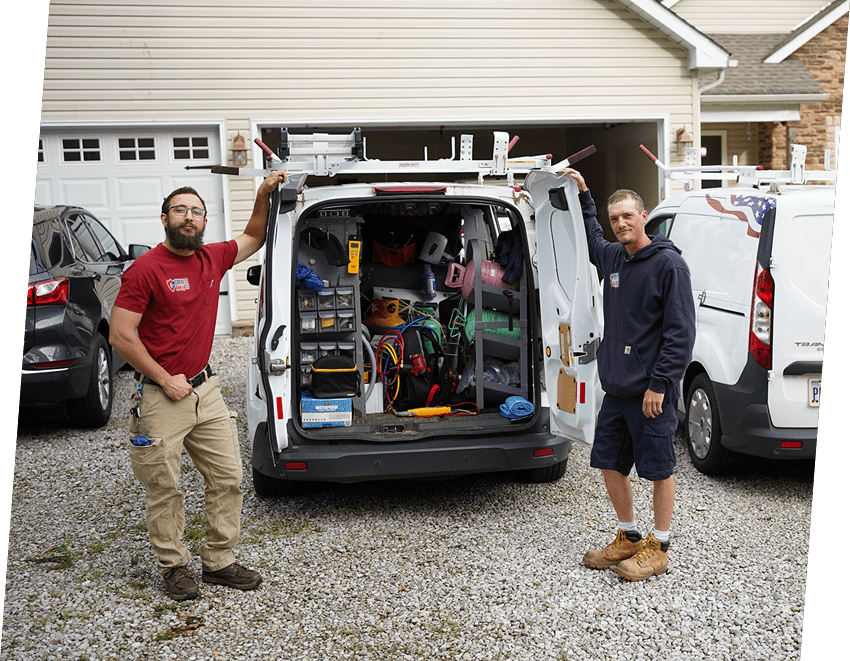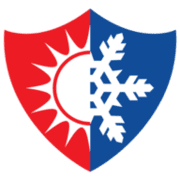 $399 Blue Tube UV Germicidal Light System + Installation
Save $100 | Regularly $499
Blue Tube Germicidal UV Light System Installation Deal
If you're thinking of upgrading your indoor air quality in Grove City, Greater Columbus or surrounding areas, you're in the right place. Our affordable UV light installation services are an extremely effective way to target and kill mildew, mold, bacteria, viruses, germs and more. We at Grove City Heating & Air offer the absolute best prices on germicidal lights or UV lamp installation with the most professional UV light installation services in Central Ohio.
We at Grove City Heating & Air are proud to serve as Central Ohio's top-rated team of professionals for all types of heating, air conditioning and all-around indoor air quality needs. If you're looking to tap into the amazing power of ultraviolet light radiation to improve your air quality and protect your HVAC equipment, you should check out our special offer for Blue Tube Germicidal UV Lights below. Working in conjunction with your HVAC system, your UV lights will make a major difference improving your residential air quality to make it safe, sterile and sanitary.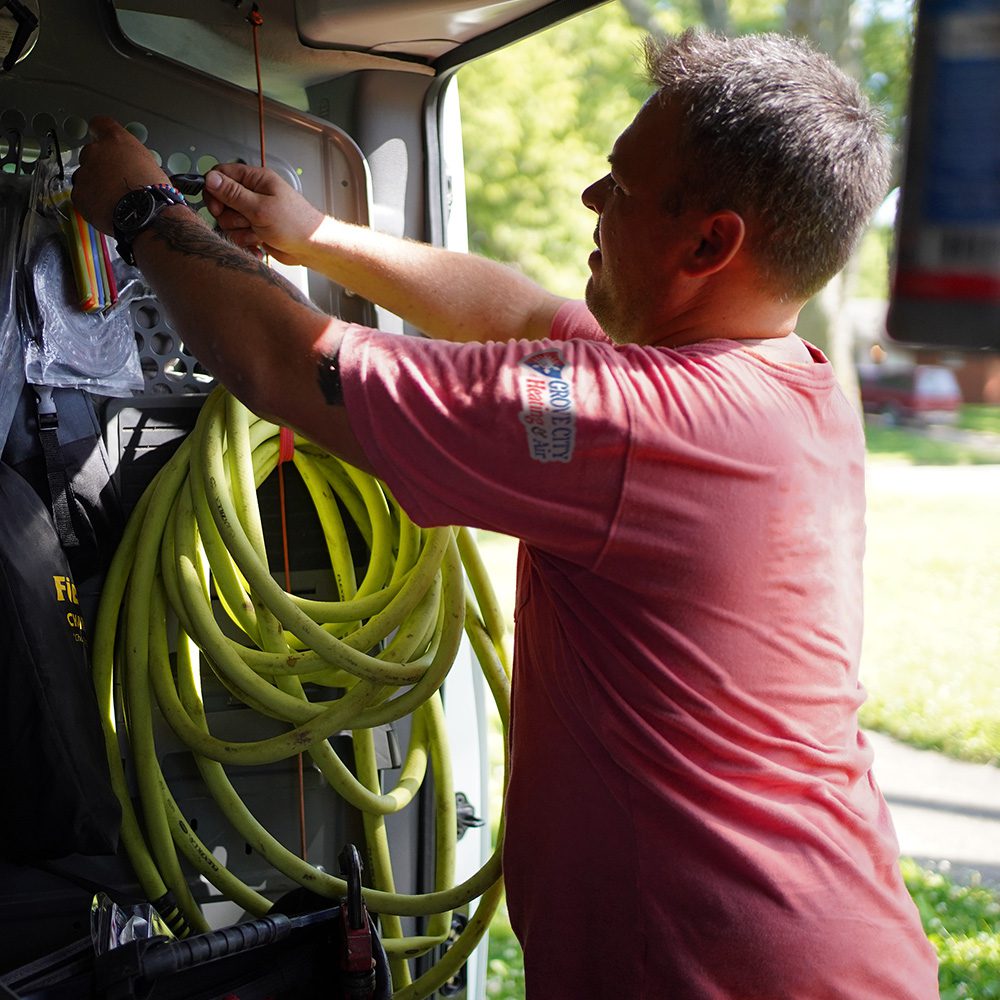 HVAC UV lights are a type of air purifier that uses ultraviolet light to kill bacteria and viruses in the air. They are typically used in conjunction with filters to help improve air quality. They are usually installed inside air handlers or air ducts of an HVAC system. 
With a wide variety of top brand products from companies like Freshair, Aprilaire, Pure Air, Honeywell and Reme HALO, we at Grove City Heating & Air are proud to sell and install all the latest and greatest UV Light systems available in the HVAC industry. We offer the best prices for these highly effective HVAC units, which offer great protection from all sorts of toxic air pollution and other harmful airborne particles. Homeowners with breathing-related problems or people who are vulnerable to allergens benefit tremendously from upgrading their HVAC unit with Germicidal UV Lamps. These amazing indoor air quality improvement products are amazing because they kill microscopic organisms after they travel through the ultraviolet light radiation to clean out the air. 
What Our Customers Say About Us
Benefits Of UV Lights
Ultraviolet light radiation offers homeowners in Central Ohio a wide range of benefits. Our local air care experts at Grove City Heating & Air explain several of these benefits in the following:

Optimal Airflow
When it comes to all types of HVAC equipment, airflow is essential. Ever since the 90s, Ultraviolet-C (UV-C) technology has been successfully used inside HVAC systems. This UV light radiation is extremely beneficial, hands down without exception, for improving indoor airflow. Our germicidal l UV lights improve your home's indoor air quality by killing bacteria, pathogens, germs, viruses, and more. UV lights also help dry out moisture and keep your air ducts cleaner. They are shown to improve your indoor airflow, which has a wide range of additional benefits. 

They Are Cost-Effective Investments
Working in conjunction with your HVAC system, ultraviolet light keeps your HVAC unit cleaner at a lower cost. They are very cost-effective products overall and if you're thinking installing UV Lights in your Central Ohio area home, we're always more than happy to come over and help. We can inspect your HVAC system and all its related equipment to make sure you're able to benefit from the UV Light application. We can also discuss several things you should think about before installing a new UV light. This product's success depends on several factors, including the power level used, the number of lamps installed as well as their specific placement inside the system. 

Kills Mold & Mildew
A lot of homeowners are surprised to learn how common fungal contamination (such as mildew and mold) is around their HVAC systems. This stuff tends to sprout up inside air ducts and around other places. Experts say any amount of mildew and mold is dangerous in residential settings. If mold is found inside the home, you can't afford to ignore it or neglect it. Fungal contamination spreads infectious diseases and other microscopic organisms known to cause health-related issues and other breathing-related conditions for people who have issues with asthma and other pre-existing conditions. 

Get UV Lights Today!
Looking to clean up your indoor air supply? UV lights work well in conjunction with all types of HVAC equipment to kill off airborne pollution and household air pollution before you and your family breathes any of this stuff in. Get ready to breathe easier with this great offer! Looking to clean up your indoor air supply? UV lights work well in conjunction with all types of HVAC equipment to kill off airborne pollution and household air pollution before you and your family breathes any of this stuff in. Get ready to breathe easier with this great offer!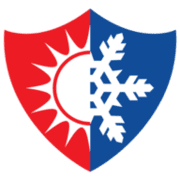 $0 Instant Online Estimate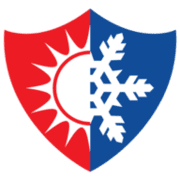 $69 Furnace Tune-Up + Safety Check
Save $30 | Regular $99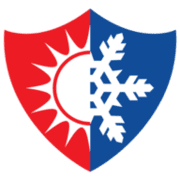 10% off Service Call
Book Now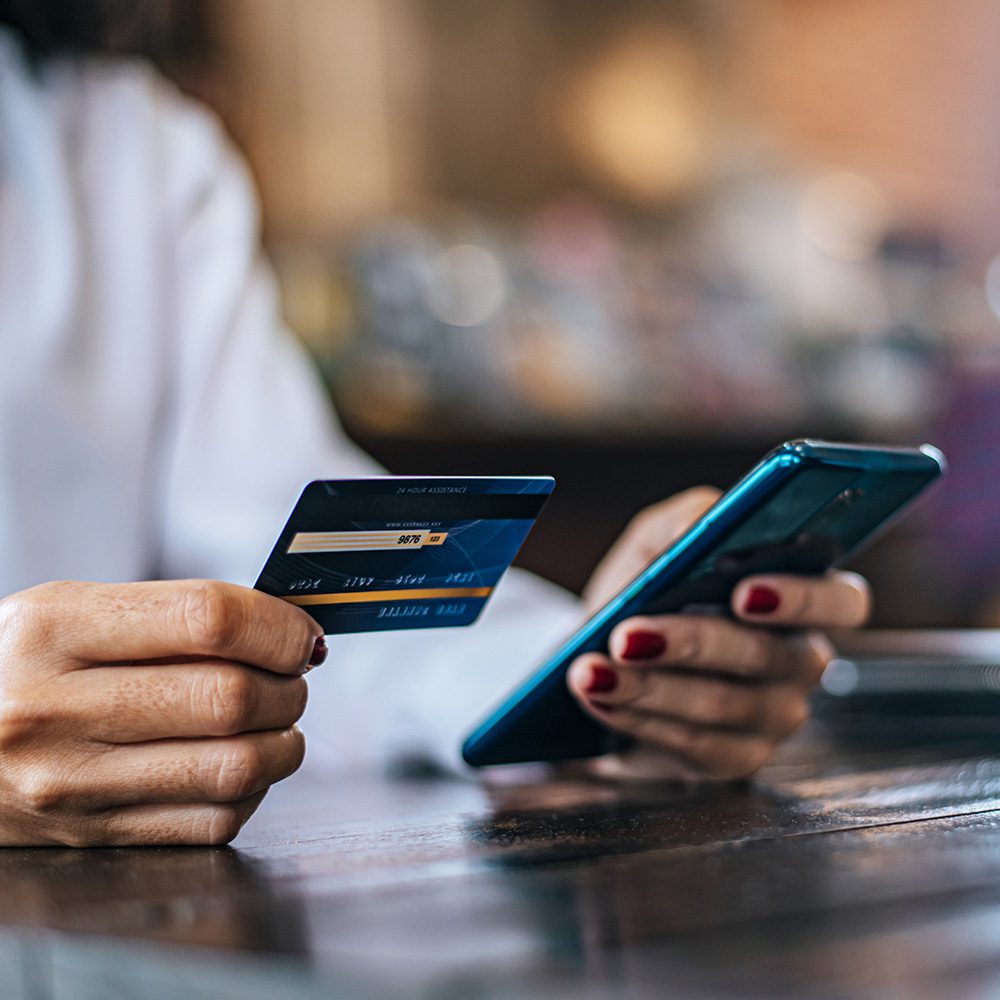 Enjoy Optimal Home Heating Now, Pay For it Overtime!
Your home comfort experts here at Grove City Heating & Air have outstanding relationships with some of the region's best lenders and most respected financial institutions.
We partner with the absolute best in the business to make the entire home heating system installation and HVAC replacement process fast, easy, simple, and affordable. We pull out all the stops and roll out the red carpet. We believe our job is to help you enjoy the most superior home comfort throughout the year, even during the hottest seasons and coldest winter weather. Your job, as our amazing customer, is merely to sit back, relax and enjoy your new HVAC system with affordable payments you can make over time.  In short, our furnace financing, heat pump financing and A/C finance options are second to none. Call us today at (614) 490-7540.