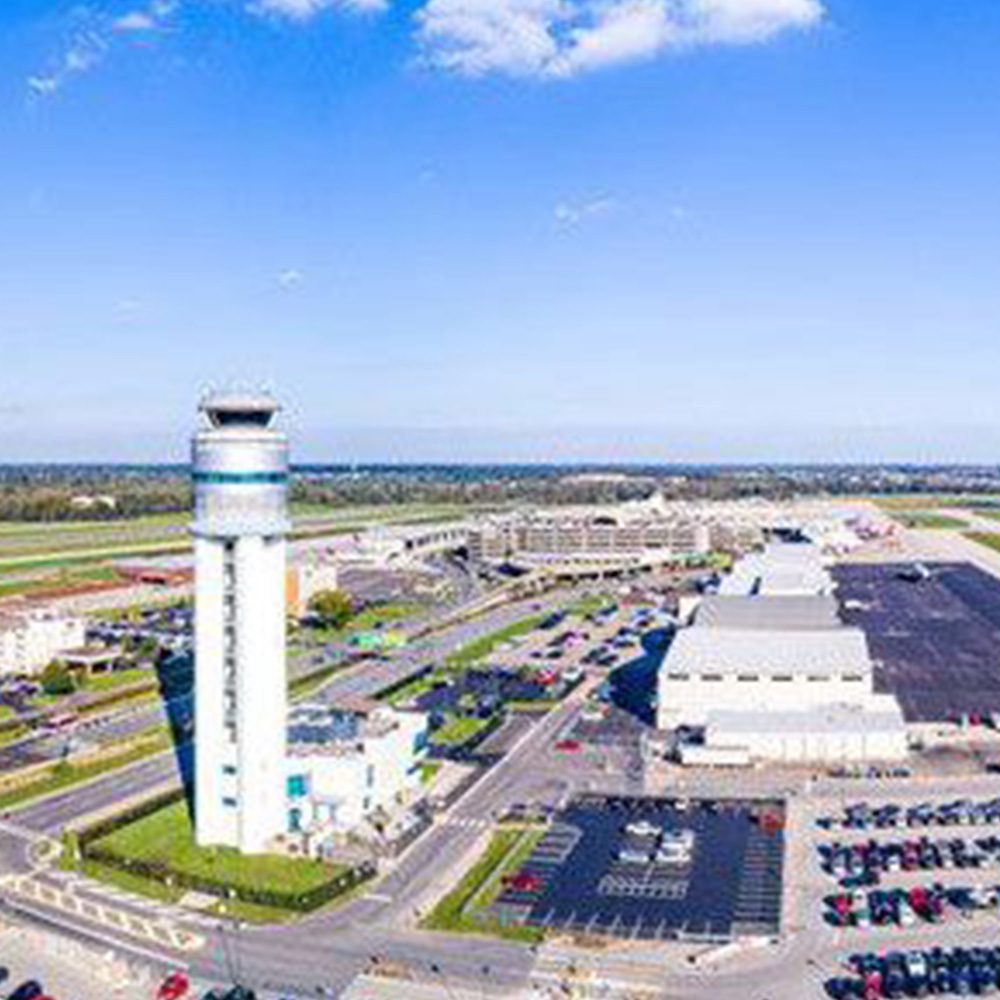 Affordable HVAC Repair, Maintenance & Installation Services in Groveport, OH
Grove City Heating & Air is proud to serve Groveport, Ohio, and surrounding areas. We offer Groveport area residents high-quality Heating, Cooling & Indoor Air Quality products and services for homeowners on all types of budgets. This means we have the prices you want, the service you need, and the premium comfort you deserve.
As a proud member of the Five Star Home Services, we make a strong commitment to customer satisfaction. We offer around-the-clock local emergency HVAC repair services 365 days a year, including holidays. During the winter, we also offer emergency furnace repair. Need a tune-up? We offer A/C and furnace maintenance to make sure you're ready for the upcoming season. Check out our online deals! We service all brands of HVAC equipment in Groveport, OH, such as Amana, Trane, and more! With our stress-free and quick scheduling options, we are here to help you. Experience the Five Star Difference with Grove City Heating & Air.
Discovering Groveport, Ohio
Groveport is the native home of a world famous horse trainer named John Solomon Rarey. The high school mascott, in fact, is "Cruiser" a horse trained by Rarey.
Today, the town has a population of 5,363. The city is a suburb of Columbus with a total area of a little less than nine square miles. Historically, Groveport is known as the home of Rarey, a famous 19th-century horse trainter and horse expert who came up with the then famous "Rarey Technique" for rehabbing horses.
In 1846, Groveport became a single municipality, when then rivaling towns Wert's Grove and Rareysport finally ended their rivalry and merged. Since 1847, they've had a post office with the name Groveport has been in operation in the town, which is home to the historic Groveport Log House. The Log House was built in 1815. However, in 1974, it was moved to the area of the Groveport Cemetery, where it remains today.
Because of the close proximity to the Rickenbacker International Airport and the Air National Guard Base, several large corporations have their headquarters in Groveport. Several others have substantial operations there. Some of the larger companies include Eddie Bauer, Gap, AEP, Amazon.com, FedEx and VistaPrint.
For visitors, there are many things to do in Groveport, including the Alum Creek bike trail, Motts Military Museum, Groveport Aquatics Center, Three Creeks Metro Park and Walnut Woods Metro Park.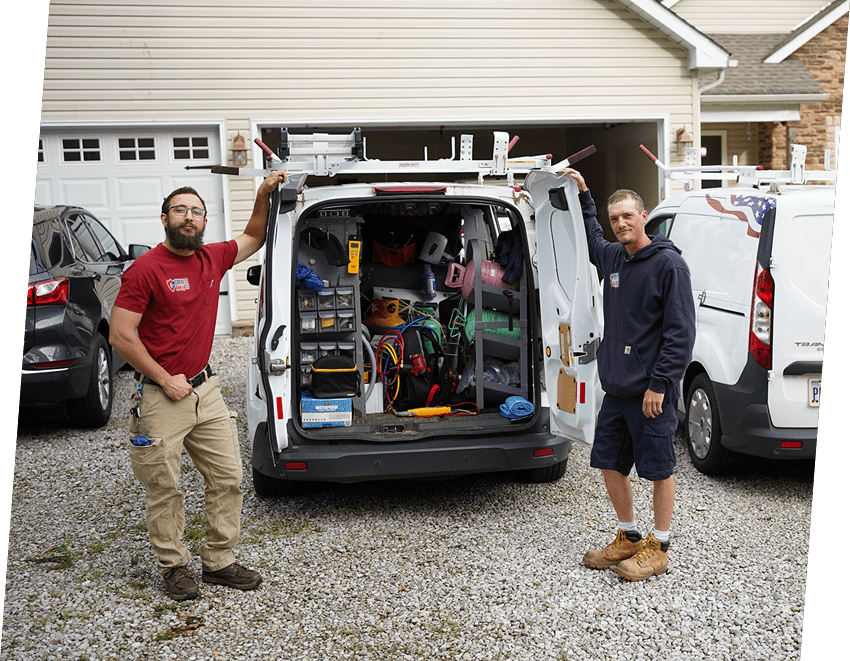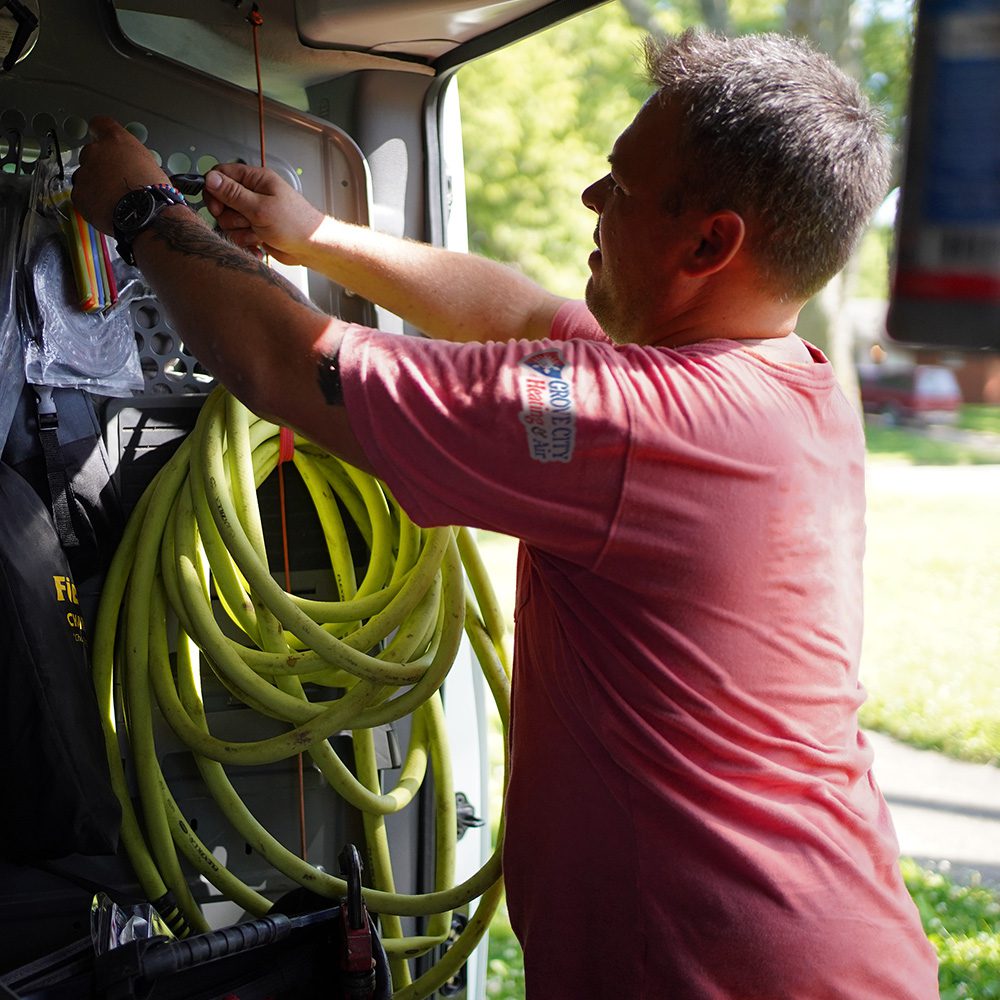 Quality HVAC Repair, Maintenance, & Installation Services in Groveport!
Our team at Grove City Heating & Air proudly serves the residents of Groveport, Ohio, among neighboring communities, with the absolute highest level of customer service possible at the most competitive and affordable prices in the market. For each and every customer we serve, day in and day out, we strive to provide our Five Star Experience each and every time.
For those Groveport residents looking to stay cool during the hot, Ohio summers, we have around-the-clock emergency HVAC repair service (365 days a year) as well as affordable A/C installation and air conditioning system replacement. We also have emergency furnace repair (available day and night as well), heat pump repair, and furnace installation, and heating system replacement. We service all brands and types of HVAC equipment, no matter the age!
If you're looking to improve your home's Indoor Air Quality, we also offer a whole line of products that include humidifiers, dehumidifiers, air purifiers, UV lights, smart thermostats, and special air filters. This is in addition to the air duct cleaning service we provide, for those who suspect their ductwork might need a professional hand.
Grove City Heating & Air Customer Reviews
Your subscription is not active
Please visit the admin site to re-activate your subscription