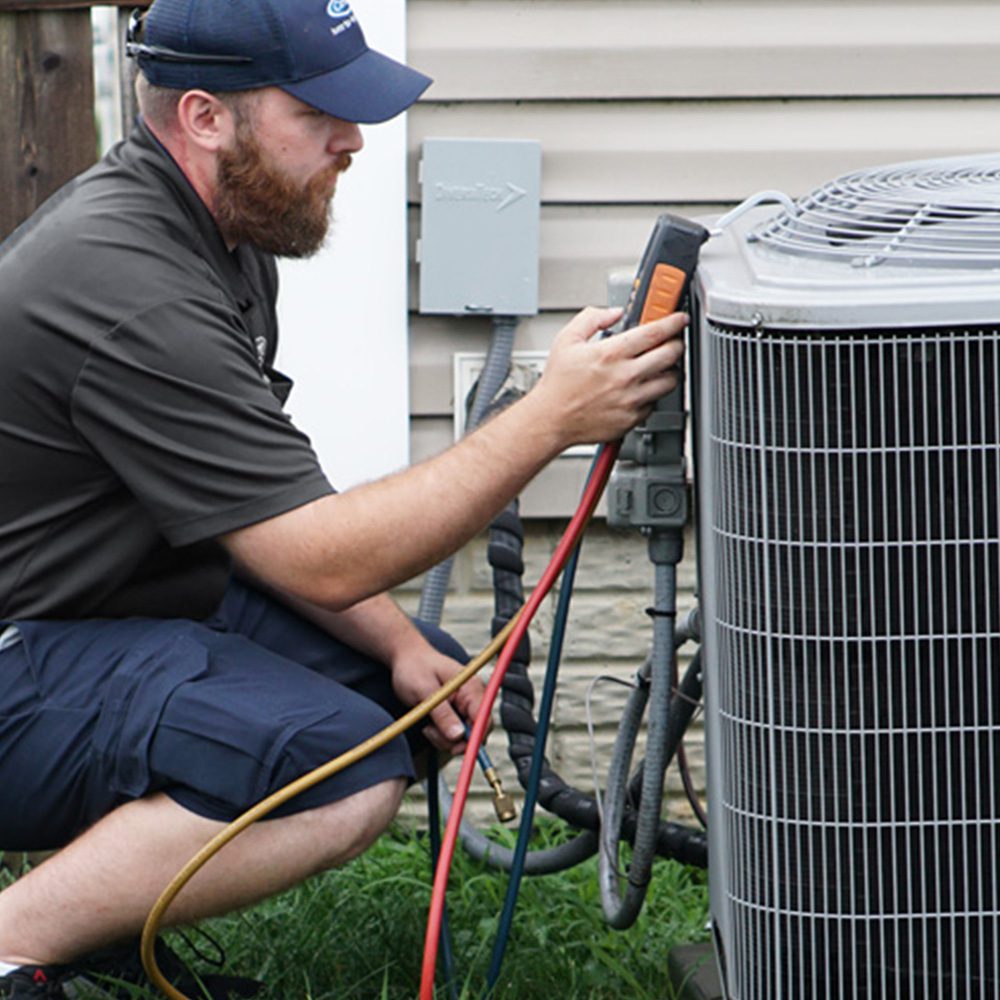 Fast and Affordable Emergency Air Conditioner Repairs in Central Ohio
If you're having problems with your central air conditioner, we can send a professional over to your home right away. We offer quick and easy same day scheduling with 24/7 air conditioning repairs. We also have a live local HVAC technician on call throughout the summer to help you with all types of central air conditioning issues. Whether you need emergency AC repair, AC replacement, AC installation, or preventative maintenance, we're the company to call. We care about our customers tremendously. We stop at nothing to keep your home cool at the lowest cost. We are proud members of the popular Five Star Home Services Brand. Because of this we have master plumbers and licensed electricians on staff for water softener repair, water heater repairs, and all types of plumbing repair services. We also have a team of residential electricians on staff.  
No matter how big or small the job, we offer a 100% customer satisfaction guarantee across the board that's as good as gold. We repair all types of residential cooling equipment, and we service all brands, all makes and models of equipment.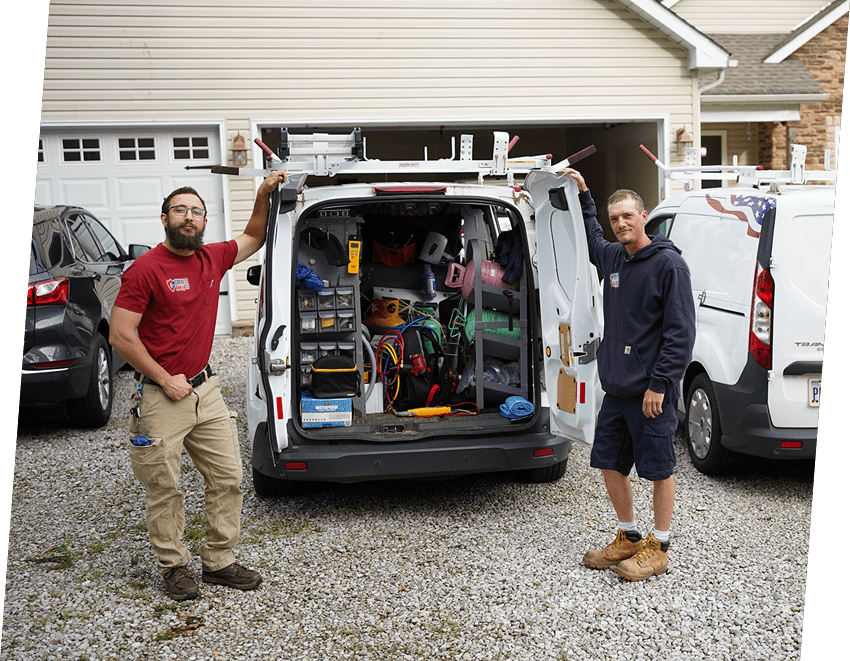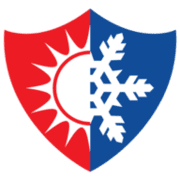 10% off Service Call
Book Now
Save 10% on a Service Call Today!
Whenever your air conditioner or heat pump stops working the way you need it to, you need to find out exactly what the problem is as soon as possible to keep your home cool. Regardless of whether your central air conditioner is underperforming, or whether it has broken down completely, you can always schedule AC Diagnostic Services in a cheap and timely manner with Grove City Heating & Air. 
Whenever we perform diagnostic services, our central air conditioning experts at Grove City Heating & Air make sure to inspect everything using the latest tools and technology. We check all your system's lines, seals, controls, safety features, hoses, belts, wires, and more. We also inspect all your other related air conditioning equipment, including A/C fan motors, A/C compressors, electrical wiring and condensers. We also inspect AC refrigerant levels and AC refrigerant lines. If there's any sort of problem, we help to determine the precise cause of the problem so you can make the most accurate decision moving forward, at the best prices. We offer affordable HVAC diagnostic services throughout Greater Franklin County and surrounding areas. 
Top 4 Signs You Need AC Repairs
How's your central air conditioner running? Does it seem like your A/C system needs professional repairs? Although your central air conditioner might still be running and generating cool air, an inefficient air conditioning unit can always end up sending you signs that it's time to have a professional inspect it and perform professional services. In the following, our A/C repair technicians list several signs you need to keep an eye out to figure out whether they need repair work performed or not. 

Rising Home Cooling Costs
Whenever the monthly cost rises to keep your home cool, it should be a good indication something isn't working properly. Heat pumps and central air conditioners use refrigerants and electricity. Because of this, you should always monitor your monthly electric costs and keep an eye on your air conditioning bills. Electric bills usually tend to increase during the summer when homeowners start using their central air conditioner. Nevertheless, these monthly costs shouldn't go above the normal home cooling costs during the summer. They also shouldn't be on the rise each month. This is a sign you need repairs. 

The Air is Warm
A

ir conditioners are designed to produce cool air and remove excess humidity. If your

central

air conditioning system is blowing out

any sort of

warm air, it

'

s a problem. For

one

, this could

indicate

you have a broken AC compressor.

Otherwise

, there could also be leaks in your AC refrigerant lines.

Both

of these

problems are things we can repair

quickly

with relative ease. In fact, the work m

ight

end up costing you less than you

would

expect. If your

central

air conditioner or heat pump is blowing

air that's

warm, call us

right away

to address the problem so you can use your

central

air conditioner

to

its fullest capacity.

Moisture Around Equipment
If you have any sort of water pooling up around your HVAC system, it's a problem. When you have moisture or water pooling up around your heat pump or air conditioner, whether it's leaking or there's something else going on, it is a common air conditioning problem. While it could well be a simple problem, such as blockage in the drain tube, which drains condensation away from the HVAC system, it needs to be addressed immediately. Although this isn't a real emergency, you should have professional repairs performed right away to dry the area out and prevent mold from becoming an issue. Mold is a serious health hazard in homes that should be taken very seriously and avoided at all times at all costs. Sometimes the moisture surrounding your air conditioner indicates there's refrigerant leak, which is another serious type of problem. If you have moisture surrounding your HVAC system, you need to address this problem right away to prevent further problems. 

Higher Levels of Humidity
One of the biggest things a heat pump or air conditioner does during the summer months is remove humidity from inside the home. Air conditioners remove humidity and generate crisp, cool air-conditioned air throughout the home. If you have moisture or water pooling up around your windows inside your home or you start to notice a sticky feeling in the air that's hot and humid, your central air conditioner might not be working as well as you need it to.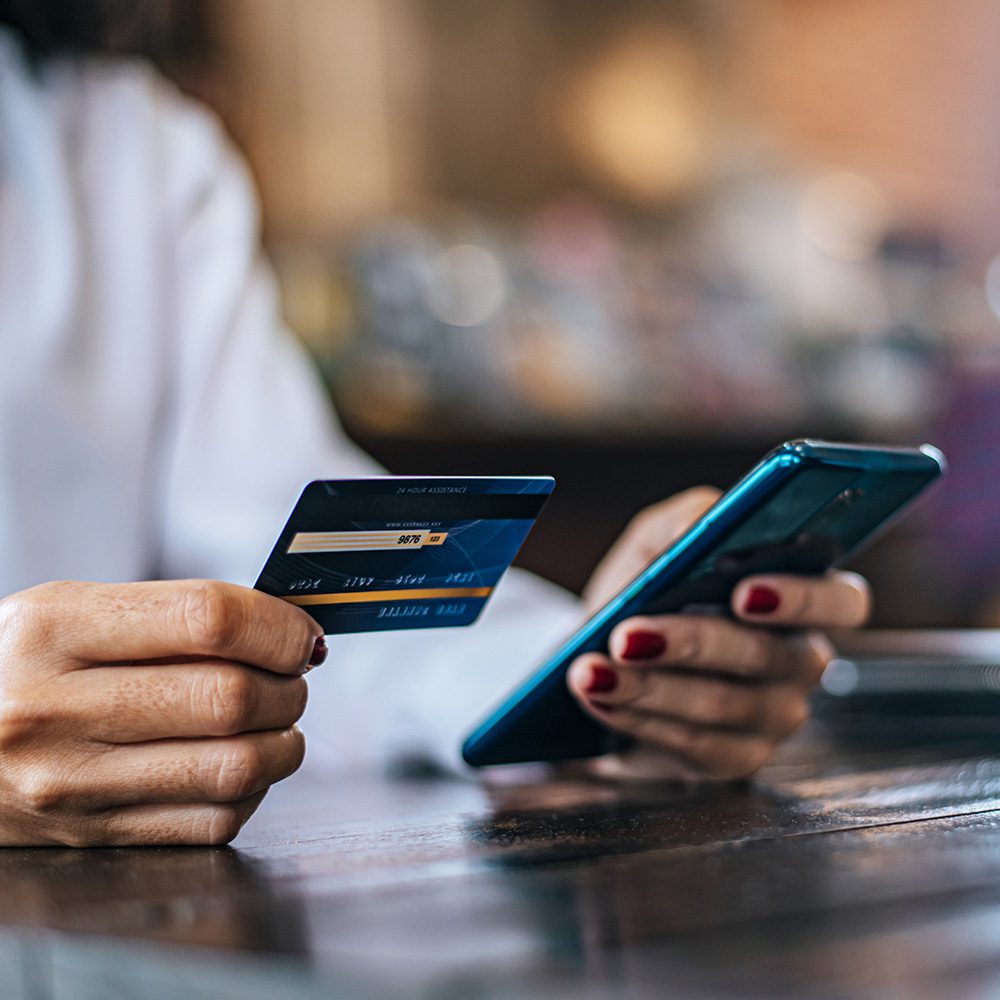 Enjoy Optimal Home Heating Now, Pay For it Overtime!
Your home comfort experts here at Grove City Heating & Air have outstanding relationships with some of the region's best lenders and most respected financial institutions.
We partner with the absolute best in the business to make the entire home heating system installation and HVAC replacement process fast, easy, simple, and affordable. We pull out all the stops and roll out the red carpet. We believe our job is to help you enjoy the most superior home comfort throughout the year, even during the hottest seasons and coldest winter weather. Your job, as our amazing customer, is merely to sit back, relax and enjoy your new HVAC system with affordable payments you can make over time.  In short, our furnace financing, heat pump financing and A/C finance options are second to none. Call us today at (614) 490-7540.