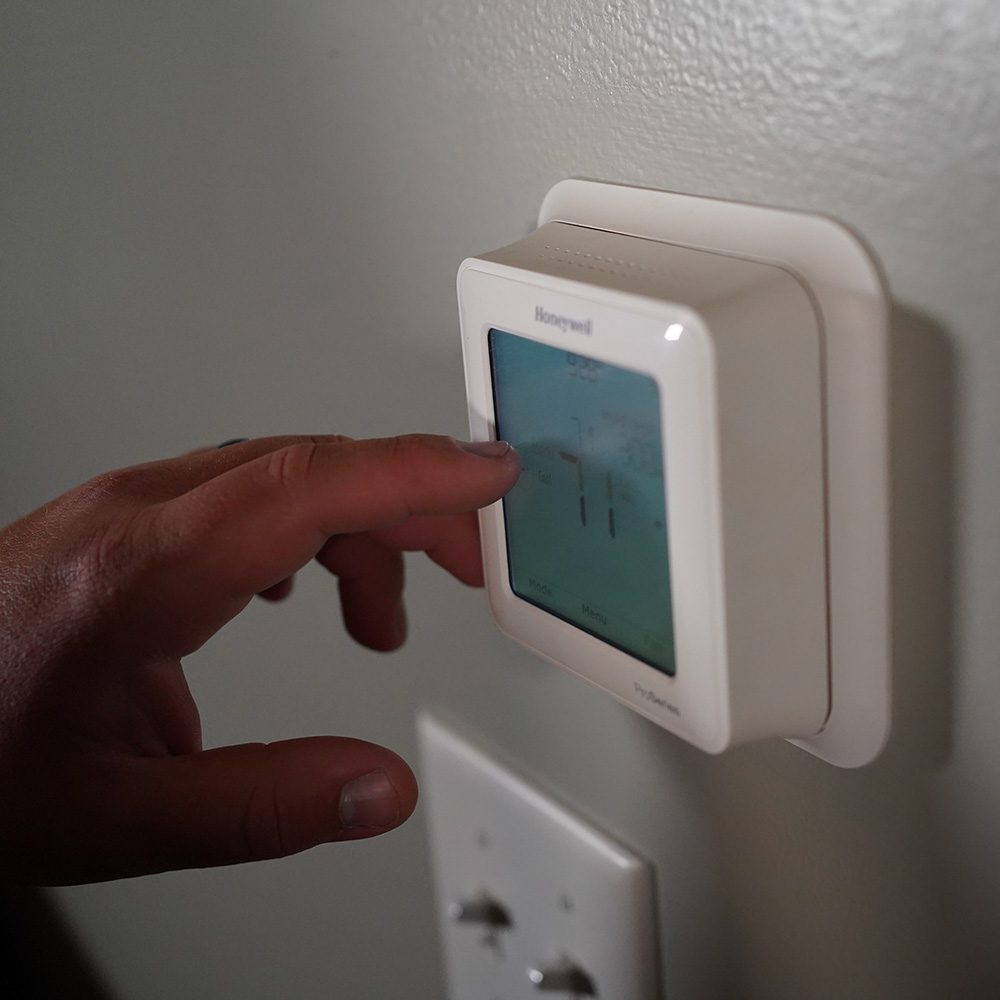 Indoor Air Quality Products & Services for Your Central Ohio Area Home
If you have poor air filtration or you lack ventilation, you could end up with a wide range of indoor air pollution and other types of air particles in your home getting recycled over and over. Because Indoor Air Quality is so essential, you can't afford to neglect it or ignore it. Don't allow your indoor air pollution to go unchecked. Your family's health and well-being depend on you maintaining optimal indoor air quality levels and if your indoor air quality is even remotely compromised, this could end up costing you more than you bargained for. You have to think about your health and the home. With everything we find in our indoor air quality tests; it's definitely not worth the risk. There are all sorts of things, such as gases, chemicals and mold that need to be removed and much more. 
As your local air care professionals in Central Ohio, we at Grove City Heating & Air offer a wide range of indoor air care solutions to transform your dwelling into a safe haven of fresh air. In short, everyone benefits from optimal indoor air quality.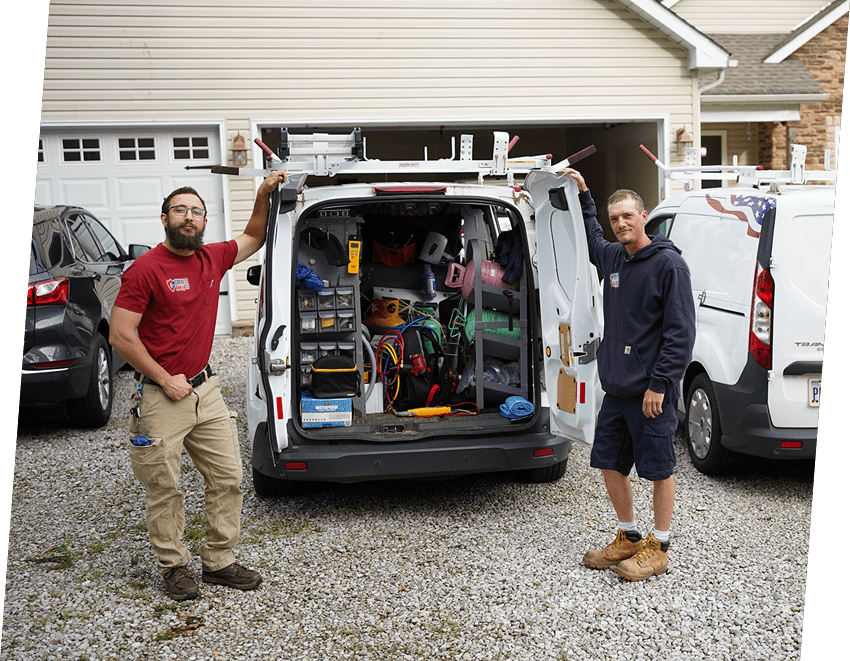 Indoor Air Quality Services in Grove City, Ohio
Some studies say Central Ohioans spend up to 90% of their time indoors. Because of this, it is easy to see why your Indoor Air Quality is so essential. Because air is so tightly restricted indoors and because it gets recycled repeatedly, it needs proper attention and care. Failing to do so can have a tremendous impact on your overall health and well-being. If your indoor air quality is polluted or compromised, it can have a major negative effect on your home, your woodwork and your electronics within the home.  Because indoor air care is so essential and indoor air quality control products are used in conjunction with home heating and air conditioning units, we offer homeowners and business owners a wide range of all-around indoor air quality solutions designed to keep your home and your air clean, healthy, and pure. We strive to offer the absolute best prices on HEPA filters, ultraviolet lights, smart thermostats, UV lamps, air purifiers, media air cleaners, UPLA filters, Wi-Fi thermostats, humidifiers, dehumidifiers, ionization air purifiers like the iWave-R and much more. We also offer commercial indoor air quality solutions for business owners and property managers as a member of the Five Star Mechanical Solutions family.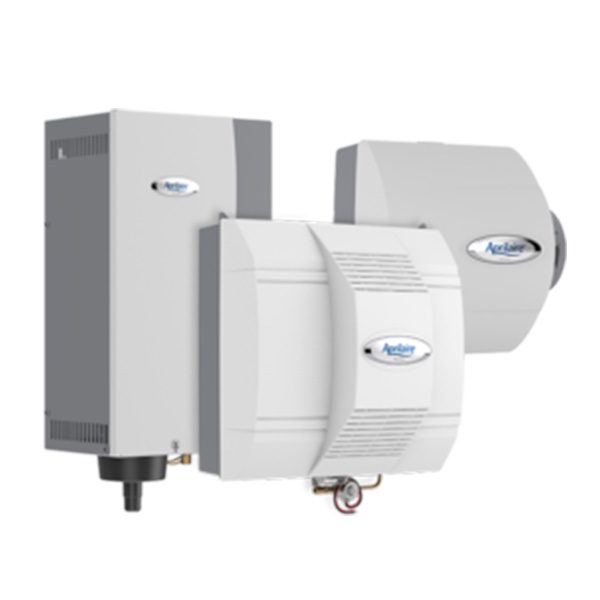 Are you looking for a way to improve your home's air quality? Grove City Heating & Air can provide you with a humidifier to keep the air in your home healthy. Experts say the ideal relative humidity level is between 30% and 50%. When your level is too low or too high, you'll start to see issues like mildew, mold, dry skin and bloody noses, etc. Grove City Heating & Air can install a humidifier for you so that you have total control over your air quality. Learn more about the benefits of adding a humidifier to your home.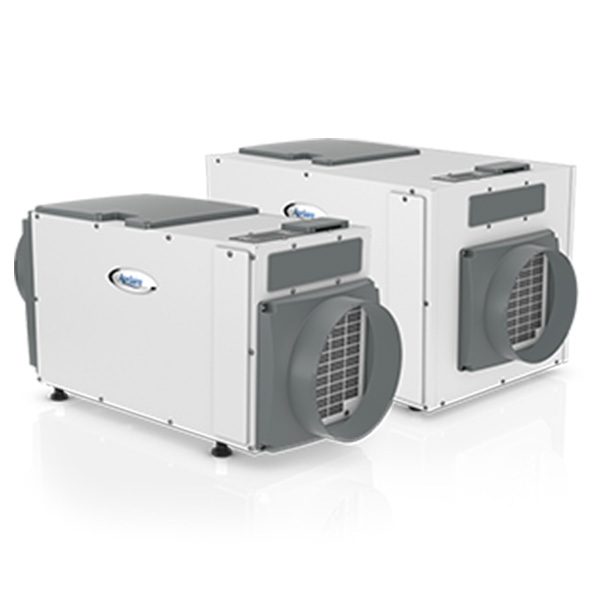 You know what's great about dehumidifiers? They can help make your home more comfortable, which means you can spend more time there relaxing. And that's a good thing!
We're here to help you manage the humidity in your home, so you don't have to worry about getting sick from excess moisture or having a musty odor in the air. A dehumidifier can make all the difference in a room's comfort level, so why not schedule an appointment today?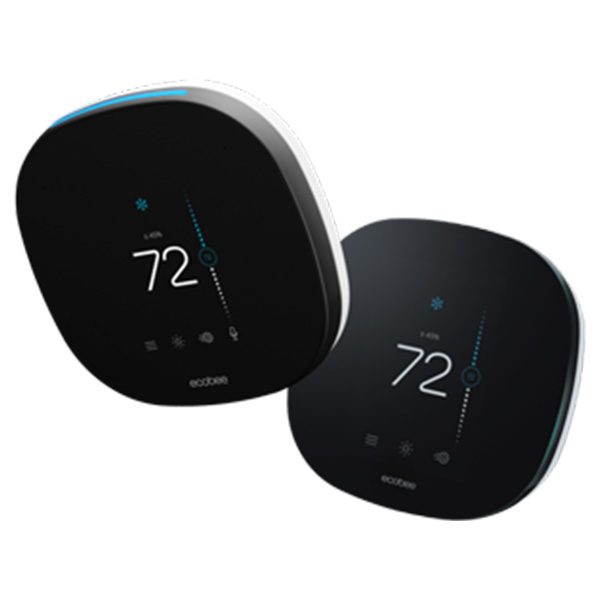 Have you ever wished you could just set and forget your home's temperature? If so, a smart thermostat may be right for you. Smart thermostats and programmable thermostats are advanced features that can be added to an existing HVAC system. These options help you save energy, which reduces your cooling and heating bills. With their state-of-the-art technology, these smart thermostats offer superior control over your home's temperature and air quality along with superior convenience.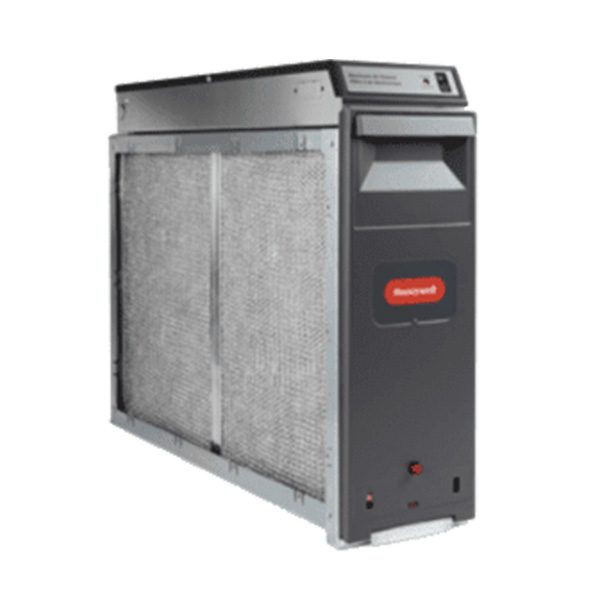 Your HVAC system is an important part of your home. It keeps you warm in the winter, cool in the summer and provides you with a comfortable environment to live in. To ensure that your HVAC system runs smoothly, it's important to make sure your air filters are clean. Dirty filters can cause your system to strain, which can lead to repairs down the road. Proper airflow through clean air filters also improves indoor air quality and keeps a system running longer than if it were in an environment with clogged filters. Learn more about the importance of HVAC air filters below!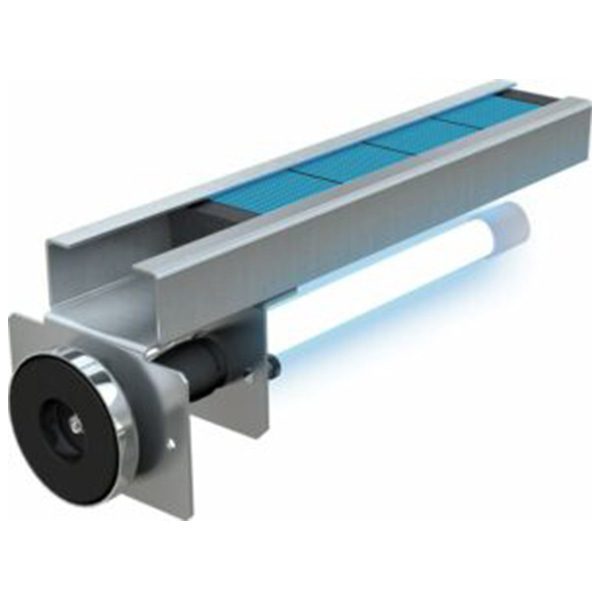 UV Lights help to eliminate allergens in your home that cause sneezing, wheezing, coughing, and other symptoms associated with allergies. They are often used to combat pet dander and mold spores in homes with pets or mold issues.
UV Lights can be a great addition to any home that already has an air filtration system and/or regular HVAC maintenance performed. UV Lights are often the last step in creating virtually perfect indoor air quality. For more information or to schedule a consultation, contact Grove City Heating & Air!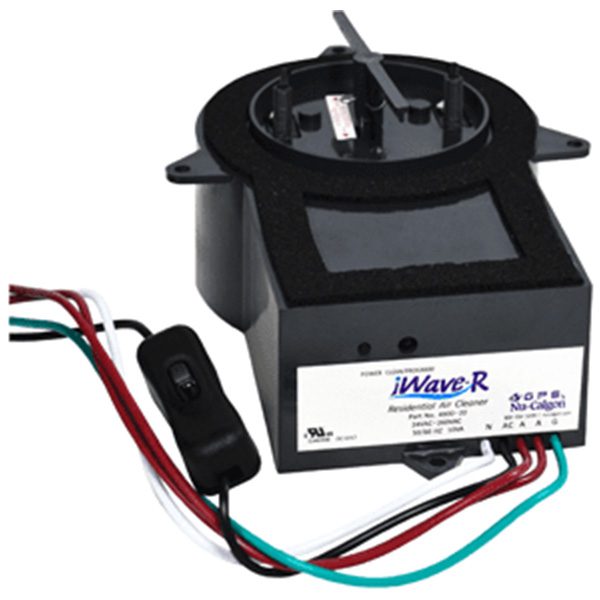 The iWave-R is an air purification device that can help make your home more comfortable and healthier. It produces no harmful byproducts and removes allergens, particles, smoke, and odors from the air. Contact us today at Grove City Heating & Air if you'd like to learn more about this innovative product! The iWave-R uses a patented technology called "ionization," which creates positive and negative ions in the air. These ions attract airborne allergens such as pollen, mold spores, dust mites, pet dander, and other irritants. The device then filters out those allergens!.
Affordable Air Duct Cleaning & Ductwork Services (With Limited Availability)
When it comes to improving overall indoor air quality in a home, there is one essential service we provide that gives homeowners tremendous benefits and has a low price. We at Grove City Heating & Air offer affordable air duct cleaning services throughout Central Ohio at times of the year when we aren't extremely busy with heating and cooling season. Because of this essential service's limited availability, homeowners and business owners looking to have their ductwork system cleaned should give us a call today at (614) 490-7540.  
As part of an air duct cleaning visit, our ductwork professionals inspect your entire air duct system prior to cleaning it. Using the latest air duct cleaning products available on the market, our air duct services enable homeowners to discover hidden air leaks. These cleanings ensure proper airflow and crack down on pollution, which is essential for the operation of your HVAC unit.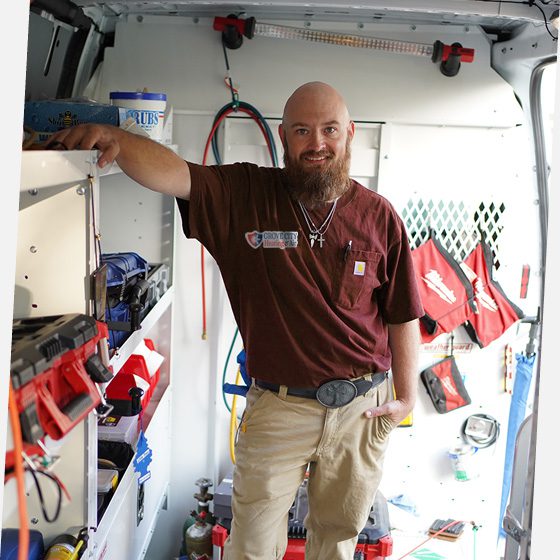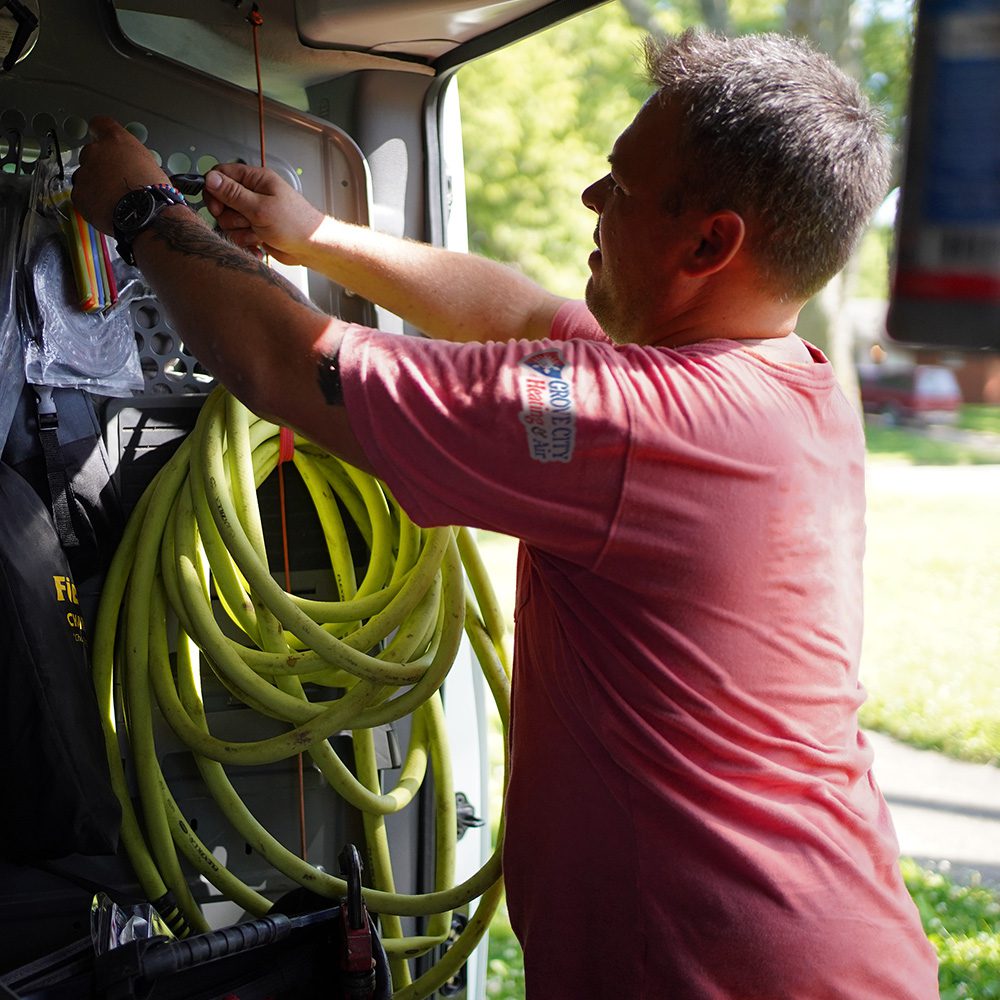 What Is Indoor Air Quality & Why is It Important
Experts say the air quality in most homes and workplaces is far more polluted than previously thought. Studies suggest indoor air quality can be 5 times worse than outdoor air, even in major U.S. cities. In fact, the difference is like day and night. However, because indoor air quality tends to be poor and because it has such a major impact on your health and well-being, more and more people are becoming aware of the importance of IAQ. Often the types of things causing household air pollution are far more insidious than you'd think. With homeowners spending 90% of their time inside, indoor air quality is something that often demands our consideration and care. 
Indoor air quality often gets worse because of poor air filtration, or poor ventilation. Because most homes have this problem, your indoor air quality should be taken seriously. The EPA describes Indoor Air Quality as "the quality of air inside a dwelling or building and how that air affects the people living there." Experts warn people that even minor indoor air quality problems can have a huge impact on your health and well-being. Your indoor air quality is important. 
Benefits of Improving Your Indoor Air Quality
Indoor air quality goes hand in hand with HVAC equipment. While most homeowners keep their home comfort a high priority, far too many truly understand the importance of having optimal Indoor Air Quality. Nevertheless, there are many benefits to improving your indoor air quality and there are serious consequences for homeowners who neglect it. In the following, our indoor air quality experts here at Grove City Heating & Air explain some of the benefits of improving residential air quality.

Superior Home Comfort
Improving your indoor air quality can make your home feel a lot more comfortable, especially if you have high levels of humidity. Homeowners should check their indoor humidity levels. Humidity should always be kept between 30% and 50%. Higher levels of humidity can make your home feel warmer and make things much sticky. Humidity also increases the risk of mold. If your humidity levels are too low, on the other hand, you are more likely to experience dry skin and other problems such as viruses and colds. Dry air also causes static electricity. Indoor air quality testing helps homeowners determine what's limiting their indoor comfort levels so they can take the necessary steps to improve it. 

Better Health & Well Being
Symptoms of poor air quality include headaches, nausea, nasal irritation, scratchy throats, and fatigue. These effect are similar to the effects of allergies, colds and viruses. People suffering from asthma might see their symptoms become worse. If these effects can occur in a single area or go away when you leave the home, the origin of their cause could be related to indoor air pollution. Over time, your risk of respiratory disease, cancer and heart problems increases. Homeowners can improve their short-term and long-term health, nevertheless, by having their indoor air quality tested and by taking the steps necessary to correct any problems. For example, homeowners can change the types of cleaning products they use, improve their home's ventilation and have their air ducts and other HVAC equipment serviced by a professional. Doing so will afford you better health and well being.  

Increased Efficiency and Lower Electric Bills
Household indoor air quality (IAQ) affects heating and cooling bills in two ways. The first is that poor IAQ can make your HVAC system to work harder and consume more energy in order to achieve the desired temperature. The second is that poor IAQ can lead to increased utility bills as a result of using fans or air purifiers to improve the air quality in your home. Indoor air quality problems often result from poor ventilation. This increased strain on your HVAC system makes it use more energy. Letting outdoor air flow into the home helps reduce the concentration of indoor pollution when the temperatures outside permit.  

Fewer Odors and Household Air Pollution
An obvious benefit to improving your IAQ includes a better smelling home. Combustion byproducts, smoke, rodent droppings, mildew, mold, and other indoor pollutants can cause unpleasant odors in the home. This stuff likes to hide deep inside your air ducts. Foul odors can point to more serious problems that can put your health and safety at risk. A cleaner smelling home is also more inviting to guests, and family members.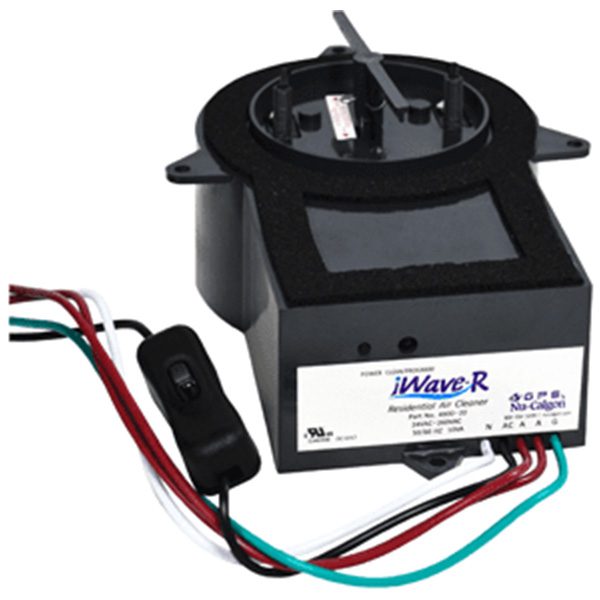 Featured Product: iWave-R Air Purifier
Floating around in the air supply in the average home, all sorts of air pollution thrive. There are toxins, gases, dust, dirt, air particles, and a wide range of potential air pollution that's extremely toxic and harmful to one's health. 
This includes mold, smoke, and even dangerous bacteria, pathogens, viruses and more. Without proper ventilation and sufficient air filtration, this stuff gets recirculated continuously. As your local air care experts in here Central Ohio, we at Grove City Heating & Air offer the most practical and affordable solutions for all-around indoor air quality control. One of our most popular products includes the highly innovative, unique and highly affordable iWave-R.  
The iWave-R uses an amazing, patented needlepoint bi-polar ionization (NPBI) technology to create a balanced production of negative ions and positive ions. These ions clean the air supply in your home without making any noises. They work silently and out of sight. As the ions target the air as it passes, they cause gas to break down and destroy household air pollution — transforming the pollution into harmless compounds. Due to this amazing product's effectiveness, we tell homeowners there's nothing quite like the iWave-R. 
Top 4 Signs of Poor Indoor Air Quality
Indoor air quality problems aren't always easy to spot. Nevertheless, there are signs to watch for. They include physical symptoms and damage to the home or building itself, humidity issues and airflow problems. The following explains warning signs to look out for when your indoor air quality needs an upgrade. Those signs include the following:

Unusual Odors
This is the most obvious sign. Strange odors are a huge red flag. If you notice strange odors in your home that you believe could be related to pests, mold, mildew, chemicals, or anything unusual in the air, it's a sign your indoor air quality is compromised. Even mild chemicals used in cleaning supplies and air fresheners can become a major problem. The same is true for excess dust, dirt, and debris. Additionally, it can also indicate other issues with your indoor air quality. 

Air Distribution Problems
Uneven air distribution in the home indicates there's an air quality problem. Check your HVAC system first. If it isn't maintaining proper temperature levels and humidity levels throughout the home properly, your indoor air quality will likely suffer the effects of this.  

Humidity Problems
Humidity is a problem all by itself. Your home's humidity should be kept between 35% and 50% throughout the year to ensure optimal comfort and indoor air quality. Keeping it below 50% prevents microorganisms from developing. Lower levels of humidity can cause damage to wood and furniture and cause potential health problems. Higher levels of indoor humidity can also make the residence feel more uncomfortable. Moist environments can become a breeding ground for mildew, mold, bacteria and other microbes. Because of this, humidity control systems like our humidifiers and dehumidifiers are essential. 

Dust Surrounding Air Vents & Surfaces
If there's a lot of dust around your air vents or gathering on interior surfaces, it's probably caused by an air quality problem. This is especially true surrounding air vents where air travels the most. If you have any dust near vents and registers, you can usually resolve the problem by making an easy and affordable air filter upgrade or using a HEPA filter or air purifier. Upgrading your home's air filtration system helps you remove all sorts of indoor air pollution, including smoke, pollen, dust, pet dander, dust mites and other airborne particles.